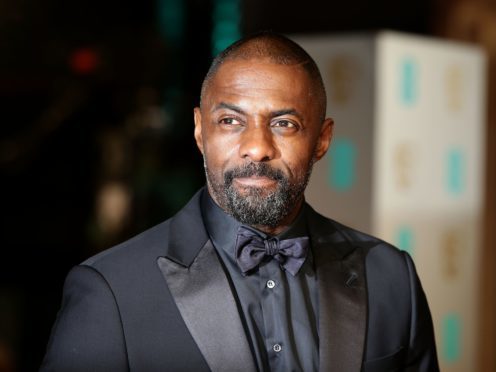 Idris Elba says he is "really and truly" having a midlife crisis.
The Wire star, 45, who is tipped to be the next 007, has been pursuing new experiences as a result.
He told The Observer Magazine: "There comes a time when you get to 40, 45, where you're like, 'Oh shit, I'm losing my youth, I'm facing 50.'
"You're on this cusp and it's not like you can make new experiences so much, because you've probably covered it all.
"So part of this journey of digging deeper into my fears is the idea that I'm getting older," said the actor and DJ, who has directed new film Yardie.
"I'm probably annoying to people going, 'F****** hell, he never sits still.' But we all die, we've got plenty of time to sit still," he said.
Elba recently publicly proposed to girlfriend Sabrina Dhowre after saying he would never wed again, having tied-the-knot twice previously.
"I fell in love. That's it… I just feel in love and want to be with that person for the rest of my life," he said of his change of heart.
"And marriage is a nice commitment to someone, especially when you've said, 'I'm not getting married again.'"
The Luther star recently put the Bond rumour mill into overdrive by sharing a selfie of the top half of his face with the caption: "My name's Elba, Idris Elba."
But he followed it up with a picture of the group Public Enemy and then tweeted the title of one of their songs: "Don't believe the HYPE."