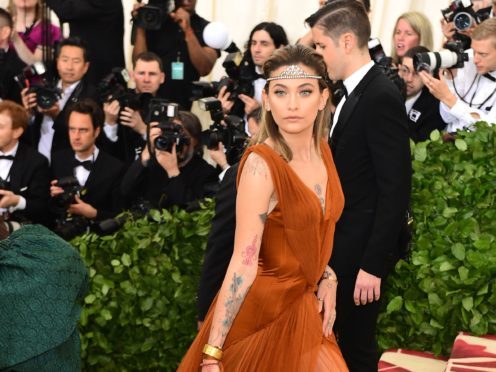 Paris Jackson shared a picture of her and Macaulay Culkin's matching tattoos as she wished the actor the "happiest of birthdays".
The photo, posted on Instagram to mark the Home Alone star's 38th birthday, shows Jackson and Culkin holding out their arms showing off the etchings.
The pair first revealed the spoon-shaped markings last year, but have not said what they represent.
Jackson shared several other pictures showing her with Culkin, who was a close friend of her late father Michael Jackson.
One was of her sitting on Culkin's lap and another showed them wearing matching red and black shirts, emblazoned with "Mack" and "Paris".
Another of the images showed Culkin as a child, with the King of Pop.
"Happiest of birthdays mack attack," Jackson wrote.
"I love you so so dearly and keep you very close to my heart. Always."
The 20-year-old added two hearts to her post.
Michael Jackson died in 2009 at the age of 50, following an overdose of the anaesthetic propofol.