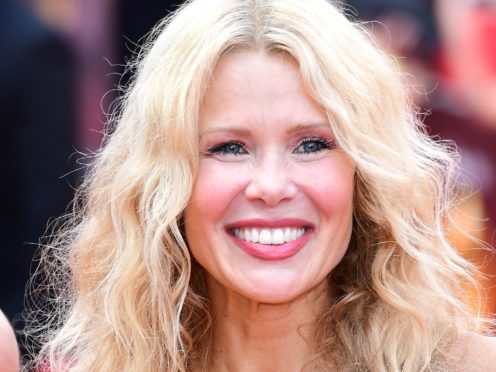 Melinda Messenger has urged people to support veterans talking part in a walk to mark 100 years since the end of the First World War.
The Long Walk Home will see 100 veterans walk 100 miles, from Ypres in Belgium to arrive at the Cenotaph on Whitehall on Remembrance Sunday.
TV presenter Messenger, 47, appealed for people to host walkers overnight along the route in what organisers are calling a show of the "Dunkirk spirit".
She told the Press Association: "It's vital to remember. Remembrance is so important.
"We don't want to find ourselves there again, and when there's been a lapse of time it's easy for people to forget.
"For me, it's about bringing it back into the forefront of our minds so we remember the tragedy and the loss."
"My great-grandfather died in the First World War. My grandfather was in the Second World War at the Battle of Dunkirk. There's probably not a family that hasn't been affected."
The former Cowboy Builders presenter added: "I hope people can host the walkers overnight or sponsor a walker. If people can pick up, feed and accommodate pairs of walkers for one night of the walk that would be incredible.
"There are still places left on the walk. It's a tough challenge but you will get all the help you need."
The walk is being organised by military charity the Haig Housing Trust.
It was one of the organisers of the display of ceramic poppies at the Tower Of London which raised millions for veterans' charities.
It is hoped walkers will be joined along the route in November by the public, as well as politicians and celebrities, to raise awareness and funds for the charity.
People are being asked to host the walkers along the route from Dover to central London.
For more information go to www.haighousing.org.uk/donation-fundraising/the-long-walk-home.