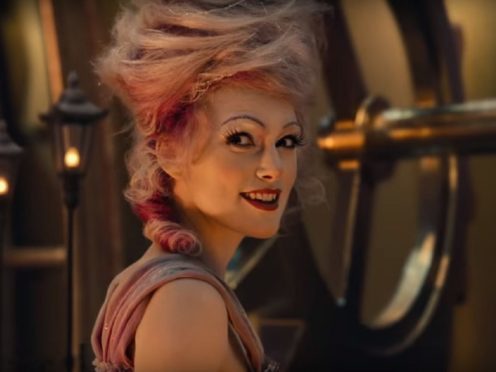 Dame Helen Mirren, Keira Knightley and Morgan Freeman all star in the new trailer for Disney's The Nutcracker And The Four Realms.
Dame Helen can be seen as the tyrant Mother Ginger, while Knightley plays the Sugar Plum Fairy and Freeman stars as godfather Drosselmeyer in the film inspired by E.T.A. Hoffmann's classic story.
The footage shows Clara, played by Interstellar's Mackenzie Foy, unlocking the key to the troubled realms and disappearing into a parallel world to fight the fourth realm to return harmony to the world.
Knightley's fairy can be heard introducing Clara to "the land of snowflakes, the land of flowers and land of sweets", before explaining that the fourth realm is "where our troubles began".
Dame Helen sports a ginger wig as she says menacingly: "Don't you know it's dangerous here," and the fairy implores Clara to end the war.
The Nutcracker And The Four Realms, directed by Lasse Hallstrom, is released in UK cinemas on November 2.