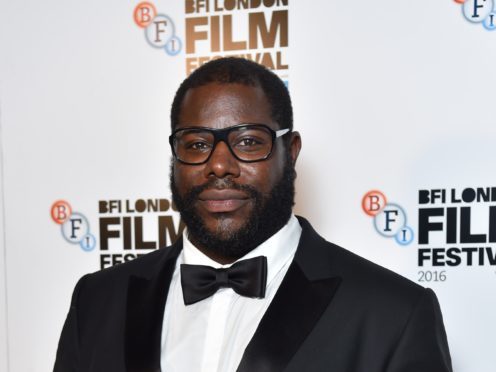 Director Steve McQueen has said his ambitious contemporary art project to create a portrait of all of London's Year 3 school pupils is the result of an "urgency to reflect on who are are and where we come from and what is the future".
The 12 Years A Slave film-maker and Turner Prize-winning artist plans to oversee photographs of tens of thousands of schoolchildren from across the capital over the next nine months.
Every primary school with Year 3 pupils will be invited to have their classes photographed for the project, with the resulting artwork to be displayed at London'd Tate Britain and around the capital next autumn.
Tate director Maria Balshaw has said it "may well be the most ambitious art work we have ever shown at Tate Britain".
The project will aim to capture the moment of excitement, anxiety and hope in the milestone year for the seven and eight-year-olds, through the traditional medium of the class photograph.
Unveiling the project at Tate Britain, McQueen said: "At some point in one's life you tend to look backwards and you ask 'Where is so and so?' and 'What's happened to them?'
"It was one of those things where I just wanted to reflect also on how I got to where I got to."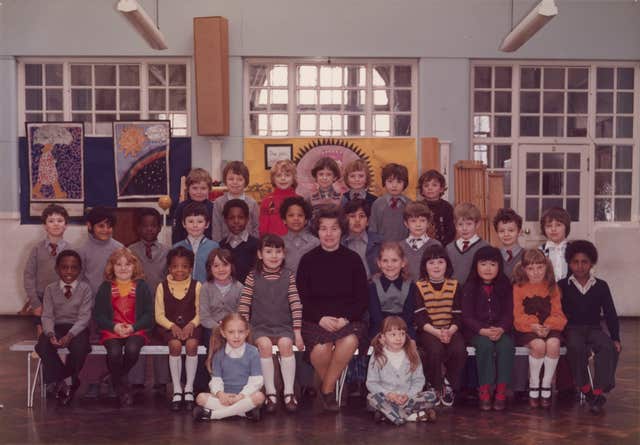 He continued: "I just wanted to reflect back on a certain point in my life where things changed and things churned.
"People have passed and died, people are doing well, not doing well. Those kind of trajectories those kind of paths, I wanted to go back to the beginning of a certain kind of consciousness."
He added: "We all live in London and we all think we know London but we don't, and to have a reflection on that I think is quite urgent."
Some 115,000 seven-year-olds have started the school year in a new class in London.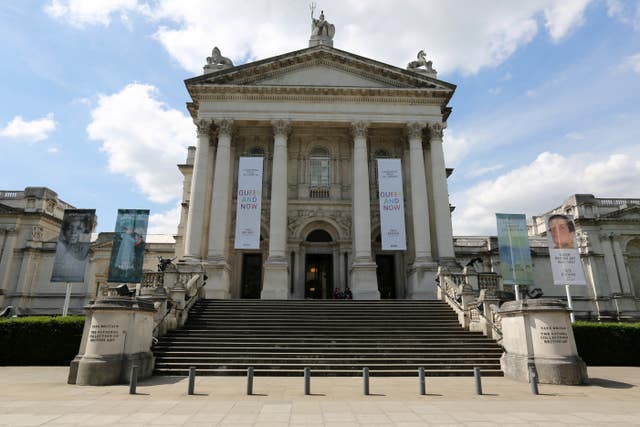 Rows of children from London's 2,410 primary schools will sit and stand alongside their teachers and teaching assistants to show the diversity of the city where McQueen was born as well as the potential of the generation that are growing up in the capital.
The project, entitled Steve McQueen: Year 3, will be a partnership between Tate, creative learning specialists A New Direction and Artangel, which produces and presents art in unexpected places.
The installation of the photographs will take over the Duveen Galleries at Tate Britain from November 2019 to May 2020, which will be free to visit.
McQueen said: "I think that often people think they are insignificant [but] you're important and I want to take a photograph of you.
"I want to take a photograph of your with your class colleagues and it's important and interesting and you're interesting, it's putting them in the context of the world."
He added: "The idea of having a photograph exhibited here for a child, it will be amazing.
"I remember when I was five years old and I had a painting of mine exhibited in my local library and the fact that other people see what you do, or that you can visit yourself and say I'm at the Tate Britain, it's going to be an amazing impression on them."
McQueen added that the project was not intended to be explicitly political or a reflection on Brexit, saying: "This concept was pre-Brexit, as all these things happen in life in our times, things pile themselves on this project through no thought of my own, but fine, brilliant, we will take it on.
"As far as it being political, these people exist, they exist in London, whoever they are, whatever background they come from so, that is how it is.
"In any context that you put an artwork in, whatever time or place, there is always some idea of what the climate is so you can't avoid that, it is what it is."
Artangel will also create an outdoor exhibition of class photographs across each of London's 33 boroughs and Tate Modern will stage a major survey exhibition of McQueen's work to coincide with the project, open from February to May 2020.
It will be one of the most ambitious projects to date for McQueen, who has directed films Hunger, Shame, 12 Years A Slave and his latest film Widows, and who won the Turner Prize in 1999.
Every London primary school is invited to register at tateyear3project.org.uk to choose a date and time for a Tate photographer, briefed by McQueen, to visit their school and take the class photo.
Specially created learning resources will also allow pupils to further explore the work's key themes of belonging, identity and citizenship within the curriculum, while a live-streamed lesson will be staged in spring 2019 for primary school classes across the country to watch and engage with the project.