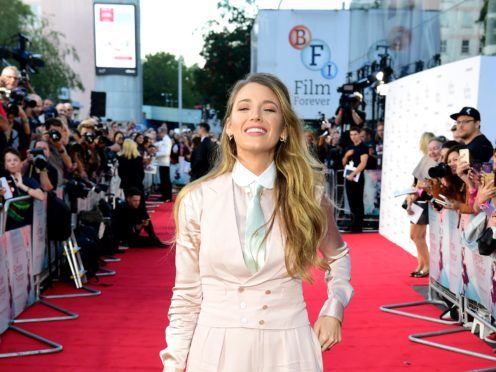 Blake Lively has said actresses should embrace playing unlikeable roles.
The Gossip Girl star has said there is still a double standard applied regarding what is charming for men but unacceptable for women.
She told the Press Association: "I keep getting 'Here's this great script, it's a male but we will gender flip it'.
"Well why don't we just flip it now, why do we have to imagine you're going to flip it?
"They've already written, but instead of rewriting it they are like 'Now this person is a woman'.
"Which is great because you want women to be as unlikeable as men, if you gave a woman Harrison Ford's line, it would be like 'you can never say that, she's such a jerk' but if it's a man it's sort of charming and sexy.
"So it's good to have a touch of that, but also there are differences in men and women. Let's do a little bit of rewriting."
Lively added it was "so crazy" that the issue of being unlikeable still plagues actresses, saying: "I think we need to embrace being unlikeable, that is sort of what I've done."
In her new film, A Simple Favour, the actress plays a glamorous mother in a Connecticut suburb who mysteriously vanishes one day.
The suburban noir also stars Anna Kendrick as a perky mummy vlogger who sets out to find out what happened to her friend.
Lively said: "I don't even know what films I would compare this to, because to me it's not really a thriller and it's not really a comedy, but what I loved about it is that it was like movies like Whatever Happened To Baby Jane, where the plot is very sinister and disturbing and full of twists but the characters are so over the top and fabulous.
"That happened in Hollywood back in the 40s but not so much now and I think it's just time to do it again."
Kendrick added: "I have actually read a bunch of scripts in a row now where I was like 'Was this written in 2016? Right on the cusp? Because some of this needs to change. I don't know if you guys noticed but there has been a cultural shift'."
A Simple Favour is out in UK cinemas now.