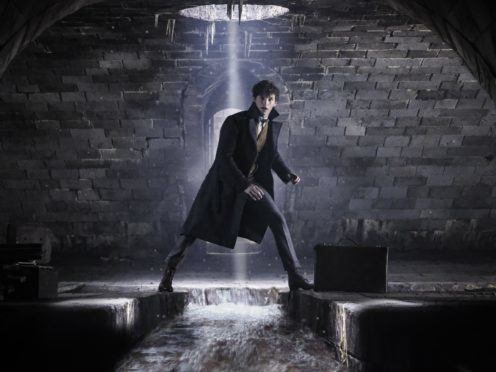 Peace between the wizarding and non-wizarding worlds is in jeopardy in the final trailer for Fantastic Beasts: The Crimes of Grindelwald.
The highly anticipated sequel to 2016's Fantastic Beasts And Where To Find Them sees Eddie Redmayne return as Newt Scamander.
In the new footage he is called upon by a young Professor Dumbledore, played by Jude Law, to track down the evil wizard Gellert Grindelwald, played by Johnny Depp.
In voiceover, Dumbledore can be heard saying: "The wizarding and non-wizarding worlds have been at peace for over a century. Grindelwald wants to see that peace destroyed."
When Scamander asks: "You want me to hunt him down? To kill him?" Dumbledore replies: "I cannot move against Grindelwald. It has to be you."
The trailer also introduces Claudia Kim as Nagini, who can be seen bending backwards to transform into the snake that belonged to Lord Voldemort.
Asked on Twitter how long she has been holding on to that information about Nagini, Rowling replied: "Only for around twenty years."
The trailer also shows the return of Katherine Waterston as Tina Goldstein, and Dan Fogler as Jacob Kowalski.
It includes further footage of Callum Turner as Newt's older brother Theseus Scamander, who was introduced in a previous trailer.
Fantastic Beasts: The Crimes of Grindelwald is released in UK cinemas on November 16.