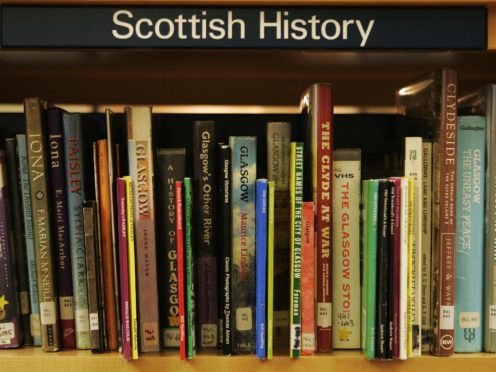 Books tackling climate change, capitalism, authoritarianism and immigration have been shortlisted for the prestigious history writing award, the Cundill History Prize.
The eight nominated titles were announced at Canada House in central London, with former winner Anne Applebaum in contention once more with her account of the man-made famine in Ukraine in the 1930s.
The winning book will be decided by a jury that includes best-selling historian Peter Frankopan and will be announced on November 15 at the Museum of Fine Arts in Montreal, Canada.
The victorious author will receive 75,000 US dollars (£56,000) in prize money while two runners up will also get 10,000 US dollars (£7,500).
Jury chair Mark Gilbert said the books were "testimony to the willingness of their authors to dedicate years of their lives to research and writing".
Gilbert added that the jury had deliberately chosen to recognise what he called "tightly written" titles which had "no unnecessary detail".
Gilbert said this decision was taken to ensure the prize was awarded to an author who reached beyond the history profession and make the subject relevant for the wider reading public.
It follows the panel of the Man Booker Prize complaining that many of the books submitted for consideration were too long and could have benefited from stricter editing.
The full shortlist for the 2018 Cundill History Prize is as follows:
Red Famine: Stalin's War On Ukraine
Anne Applebaum
Penguin Random House (UK, CAN, US)
Grant
Ron Chernow
Head of Zeus (UK) Penguin Random House (CAN/US)
Prairie Fires: The American Dreams Of Laura Ingalls Wilder
Caroline Fraser
Little, Brown (UK) Metropolitan Books (CAN/US)
Behemoth: A History Of The Factory And The Making Of The Modern World
Joshua Freeman
Penguin Random House (UK, CAN, US)
A Deadly Legacy: German Jews And The Great War
Tim Grady
Yale University Press (UK, CAN, US)
The Dawn Watch: Joseph Conrad In A Global World
Maya Jasanoff
HarperCollins UK Penguin Random House (CAN, US)
The Pope Who Would Be King: The Exile Of Pius IX And The Emergence Of Modern Europe
David I. Kertzer
Oxford University Press (UK) Penguin Random House (CAN, US)
A Cold Welcome: The Little Ice Age And Europe's Encounter With North America
Sam White
Harvard University Press (UK, CAN, US)