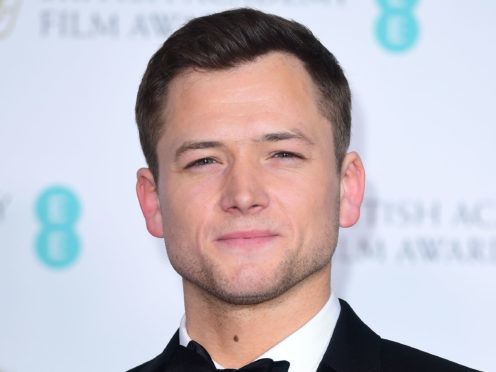 Taron Egerton has appeared in the trailer for the Sir Elton John biopic Rocketman.
A teaser preview of the film has been released showing the actor in the role of the rock star, transformed with trademark glasses and red hair.
Rocketman has been billed as "based on a true fantasy", and the trailer shows colourful clips from fantastical scenes.
Egerton is seen in distinctive stage attire, and, as the young Elton runs through the streets, he is ringed by dancers while Rocket Man plays.
The voiceover on the trailer says: "There are moments in a rock star's life that define who he is.
"Where there was darkness, there is now you. And it's going to be a wild ride."
Rocketman charts the breakthrough years of the performer, as he approached stardom.
The film is described on its official Twitter account as "an epic musical fantasy", and is due for release in cinemas in the summer of 2019.