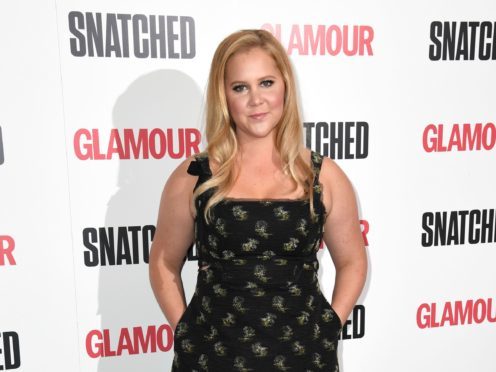 Amy Schumer joked on Instagram a day after she was reportedly arrested while protesting Brett Kavanaugh's nomination to the US Supreme Court.
The comedian and actress is said to have been detained alongside the model Emily Ratajkowski during demonstrations in Washington DC on Thursday.
Mr Kavanaugh, Donald Trump's nominee for a place on the highest court in the United States, is accused of sexual assault while in high school. He denies the allegations.
After his nomination cleared a key hurdle in the Senate on Friday, Schumer shared a picture of herself at the march on Instagram, along with the caption: "Anyone need a date to any Montana weddings tomorrow? I'm fun at a wedding."
Republican senator Steve Daines had earlier promised to walk his daughter down the aisle for her wedding in Montana in Saturday before flying back to Washington DC in case he is needed to secure Mr Kavanaugh's nomination during a final vote the same day.
London-born Ratajkowski, 27, confirmed she was arrested while protesting against the nomination of Kavanaugh.
She shared a photograph of herself in front of the US Capitol brandishing a sign reading "Respect female existence or expect our resistance".
She wrote on Twitter: "Today I was arrested protesting the Supreme Court nomination of Brett Kavanaugh, a man who has been accused by multiple women of sexual assault. Men who hurt women can no longer be placed in positions of power."
Schumer, 37, told CNN she too had been arrested.