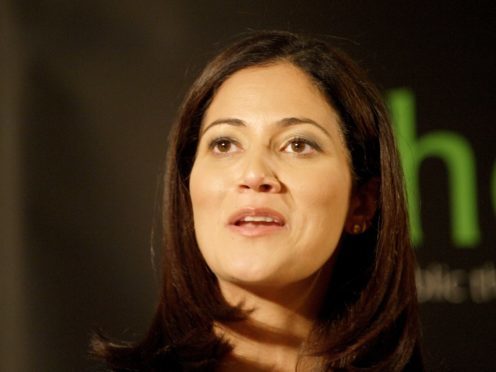 BBC presenter Mishal Husain says she never got to thank her late father for starting her on the path to journalism.
The experienced voice of BBC Radio 4's Today programme lost her father two years ago and has said the death had a "major impact" on her life.
Husain, who presents the BBC Weekend News, was sent from the UAE to a British boarding school by her parents at the age of 12, but says that the move ultimately led to her career in journalism.
Speaking in The Big Issue, the presenter said: "If I could have one last conversation with someone, it would be with my father. He died two years ago and it had a major impact on me.
"I'd want to ask him why he felt so strongly that twelve years old is very young to be sent thousands of miles away to boarding school. It must have been a hard decision to make.
"I don't think I really got to thank him for setting me off on the path I'm on now.
"You teach your children as much as you can and then you have to let them go, just hoping you've given them what they need to make the best of their lives. So I'd want to tell him, I think you did a decent job."
The Today presenter also revealed that she still gets nervous before every broadcast, despite her years of experience.
She said: "I have moments when I worry about all sorts of things.
"I get nervous before I go on air every day and sometimes I worry about a shift the night before and can't get it out of my head. But I manage and I get through it.
"I never want to be the kind of person who slacks or coasts."
The Big Issue is available to buy from October 15.