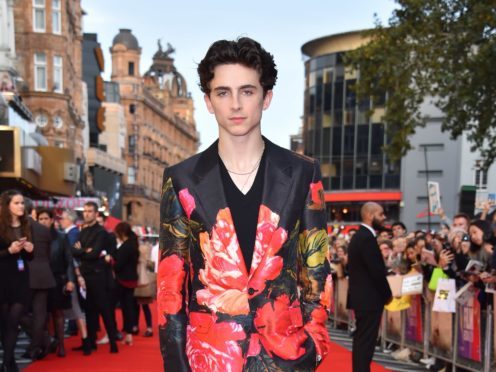 Timothee Chalamet has said he hopes his new film gives his young fan base some insight into the perils of drug addiction.
The Oscar nominee, 22, plays a teenager addicted to crystal meth in Beautiful Boy, based on the memoirs of Nic Sheff and his father David.
Chalamet rocketed to fame with his performance in 2017's Call Me By Your Name, and he was met by screams from legions of fans as he arrived at the new film's premiere at the BFI London Film Festival in a striking McQueen floral suit.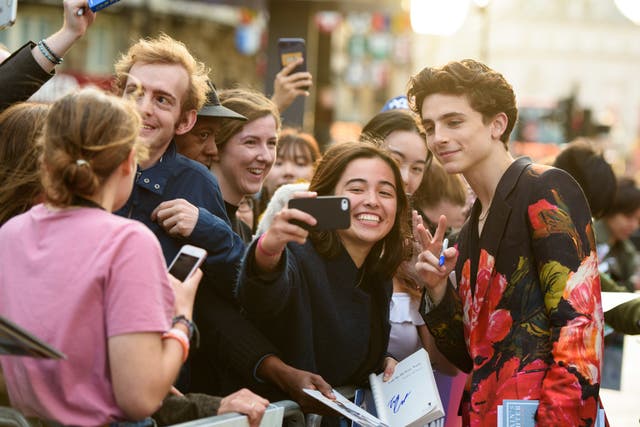 He told the Press Association: "I guess the obvious thing to say would be 'don't do drugs', but then secondarily, if they (his fans) have people in their lives that are addicted, I would hope that it provides a deeper lens."
Chalamet said he felt a huge amount of responsibility to Sheff, saying: "As an artist and an actor you can always come to terms with the fact people might not love your work, but if he didn't like it that was going to feel like a real travesty or something, and that is what I was most anxious about.
"I didn't overcome that feeling. Until he gave me his reaction there was always that anxiety.
"Shooting a movie is an anxious experience, it's a marathon, it's not a sprint, and it's a great thing to do and I'm grateful – but, especially with subject matter like this, you don't want to get it wrong or for people to go 'Wow they whiffed on that'.
"Something that helped me a lot was getting to a place of feeling 'Wait I'm not playing a drug addict, I don't have to cross that bridge' addicts are humans, humans are addicts, play a human who is addicted to drugs."
The actor was joined on the red carpet by Steve Carell, who plays Nic's father David.
Carell said being a parent to two teenagers in real life meant the role felt close to home.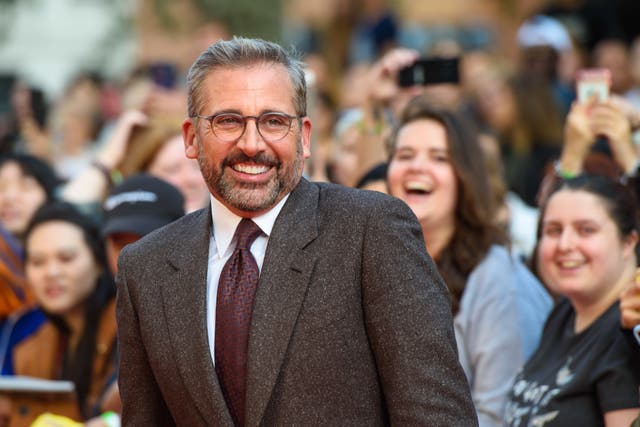 He said: "It's a lot, it's a tough story, it's a true story, it's unrelenting because it just goes around and around and it's not a typical Hollywood depiction of addiction, it's tough and unflinching.
"So as a dad, for sure, watching your child suffer in any way is difficult enough, and having no control over it and no recourse would be excruciating.
"In his memoir David admits to his own flaws, and his own ego got in the way too because when something bad happens to your kids, sometimes you blame yourself and it's not about that.
"He ultimately discovers that it wasn't about him, it was just what it was."
Beautiful Boy will be released in UK cinemas on January 18.