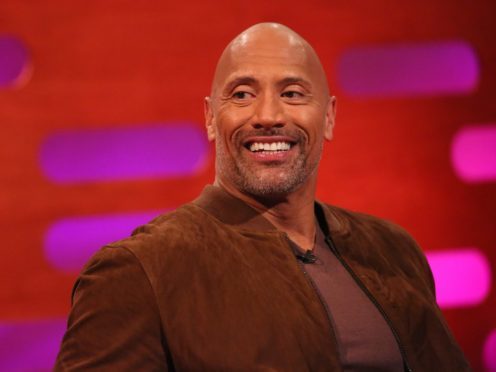 Dwayne "The Rock" Johnson has shared a sweet video of him singing Happy Birthday to his daughter as she turns six months old.
The video posted on Instagram shows the tattooed actor holding baby Tiana and serenading her as she peers at the camera.
"Daddy loves you," said the star, as he finished the song.
As the baby starts to wriggle and lets out a wail, he jokes: "I just want breast milk!
"Yeah, don't we all."
He wrote: "Happy 6 month Birthday to our lil' disrupter, Tiana Gia.
"We're a family of non-traditionalists so we celebrate everything."
He added the hashtag "#TeamBreastMilk".
Johnson and his partner Lauren Hashian welcomed Tiana Gia in April.
The couple are already parents to two-year-old daughter Jasmine and Johnson has a child from his former marriage.