Rosamund Pike has said the death of dissident journalist Jamal Khashoggi in Saudi Arabia's Istanbul consulate has made it clear how endangered reporters are.
It has been claimed on Saudi state television that the Washington Post columnist died after a fight broke out, but the explanation has been met with widespread scepticism.
Pike, who plays war correspondent Marie Colvin in a new film about her life and eventual death while reporting in Syria in 2012, said it makes clear the threat journalists are under.
Arriving at the premiere of A Private War at the BFI London Film Festival, she told the Press Association: "I think it takes a story like Jamal Khashoggi for people to really bring home the risks that journalists take by being true to themselves and speaking their truth.
"Truth is under fire, we know that. In Syria where Marie covered, Russian trolls are besmirching the reputation of the White Helmets, the people who are doing the utmost good in a war-torn country and if you happen to read the wrong piece of news you will read reports taking that image away.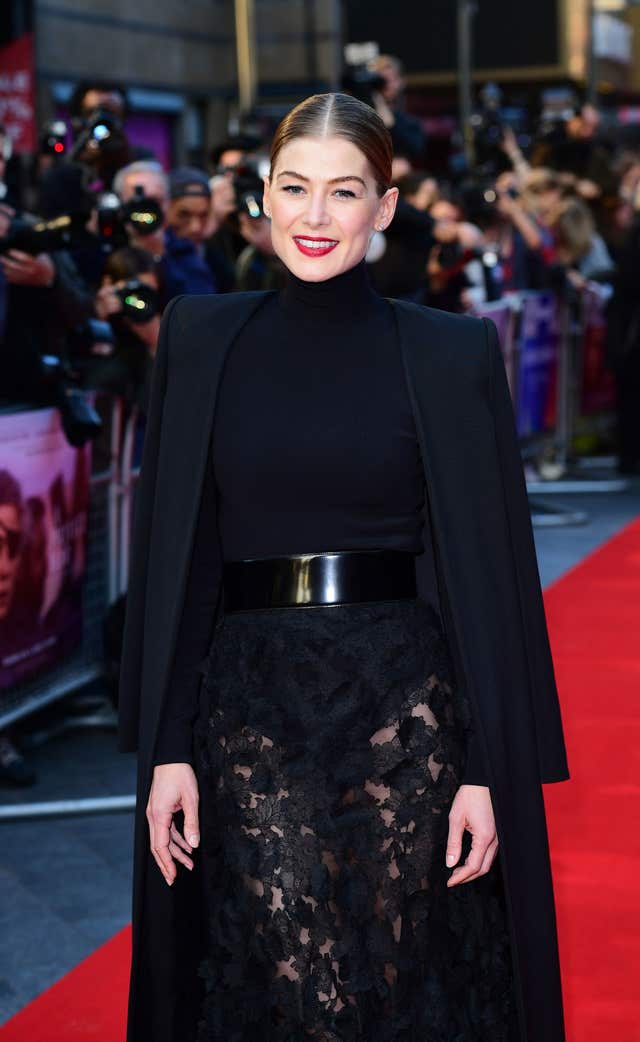 "We need voices, Marie was always the one who could cut through and could always puncture my bubble, I know that. I'm very proud to bring her story to the big screen."
Pike said she was particularly pleased to be premiering the film on the same day hundreds of thousands of anti-Brexit campaigners marched through central London.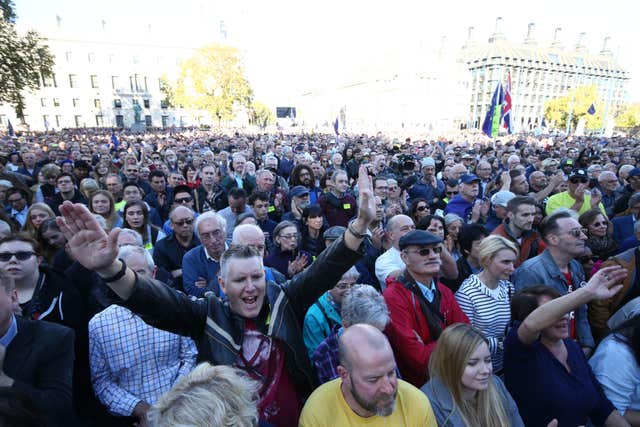 She said: "I thought if Marie could have orchestrated a film of her life and chosen a day for it be released into the city where she lived and worked, I think to have a political, impassioned march happening on the same day, I think she would have loved it.
"600,000 people were out on the streets today, that is just the kind of standing up for what you believe that is how Marie lived, that was her mantra."
Pike also spoke about the huge amount of responsibility she felt playing someone who was killed so recently.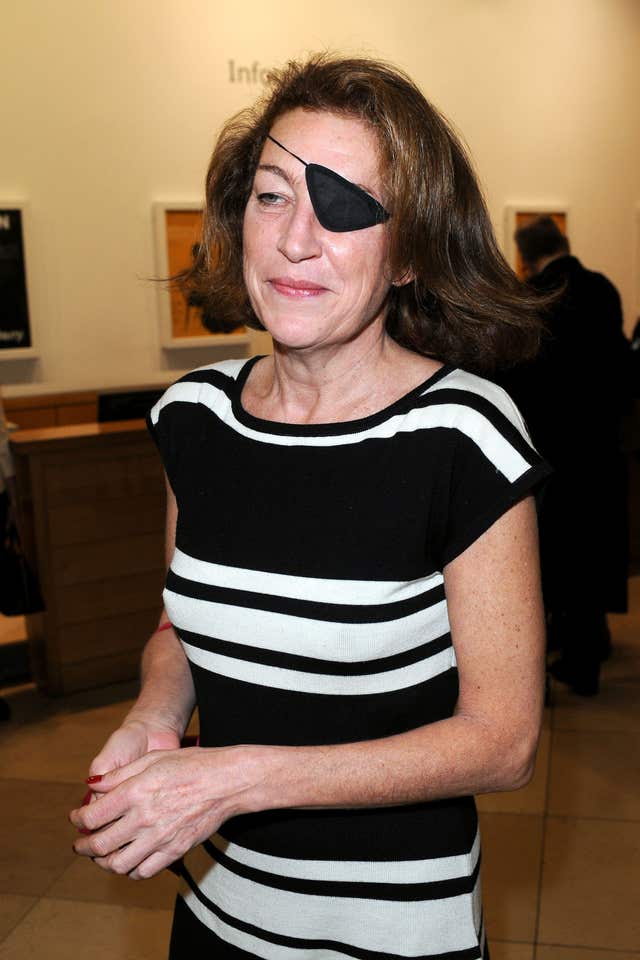 She said: "I've never felt more pressure than taking on this role, I think because she passed away six years ago, that is very very recent history for those who knew and loved her and I am fully aware that my opportunity to conjure her as best as I can comes as a direct result of other people's loss.
"I think in a way my performance is an apology for not being her because I think Matthew Heineman, our director who is a documentary maker thus far, probably would have loved to have made a documentary about Marie.
"I think she was someone people really felt passionately about and anyone who knew her, there was no-one who was indifferent, so I felt a tremendous duty I think to not make her mine in any way, but to deliver something that was as close to Marie as I could muster."