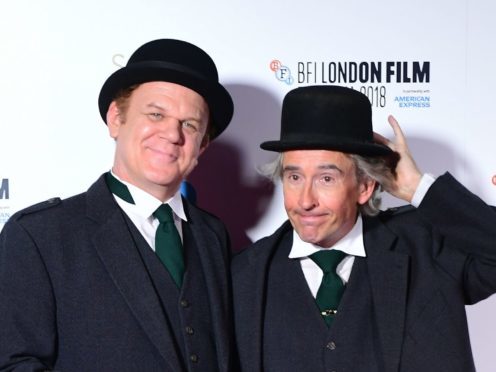 Steve Coogan has said he was drawn to making a film about Laurel and Hardy because it would not be a "conventional biopic".
The comedian plays Stan Laurel opposite John C Reilly as Oliver Hardy in Stan & Ollie, which had its world premiere at the closing night gala of the BFI London Film Festival.
Arriving on the red carpet in matching bowler hats and kilts, Coogan told the Press Association: "We cover a little bit of their heyday, but really it's about them 20 years after they were famous and it's about someone's relationship when the lights are off and the adulation has died away in some ways.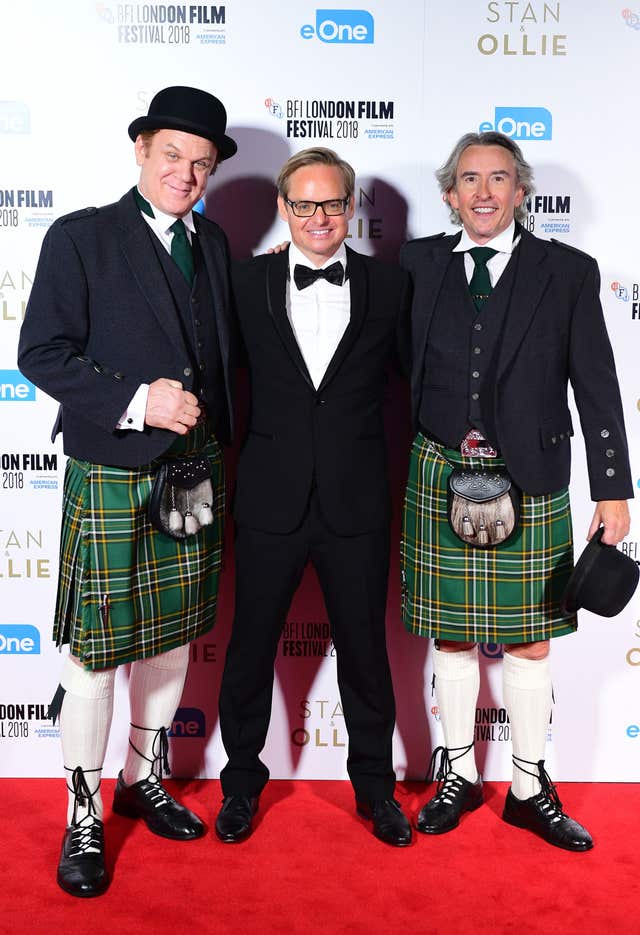 "They came back together to do this live tour of Britain so we see them in the autumn of their lives and that it what makes it interesting and not just a conventional biopic."
Coogan added it was "scary and exciting" to take on such a famous figure, but said he did feel an affinity with Laurel.
He said: "His career was in comedy, mine is, he's from the north, I am and I didn't feel like I was playing a martian. It didn't seem like a huge stretch.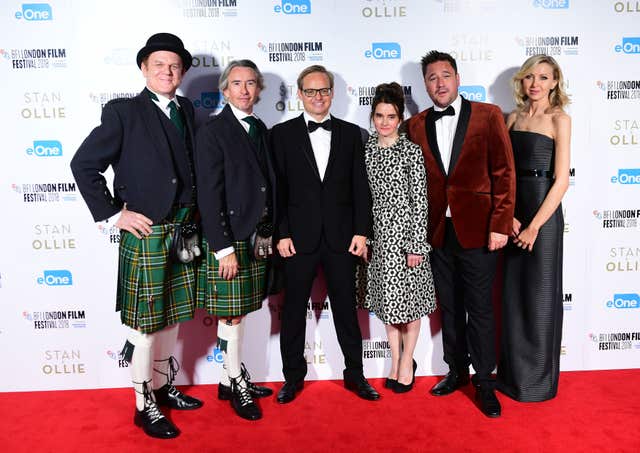 "He's an icon so it wasn't like I was super comfortable with it, but I felt like I had the best shot at getting it right out of anyone."
He added: "We spent a few weeks rehearsing before the camera rolled to get the physical side of it right, the dancing, a lot of the physical comedy requires a lot of work. It was hard work but enjoyable."
Reilly said the dance routines made the film "a lot more aerobic" than he was expecting.
He added: "Laurel and Hardy made it look so nonchalant, but actually they rehearsed a lot to get it the way it is."
Stan & Ollie is released in UK cinemas on January 11.