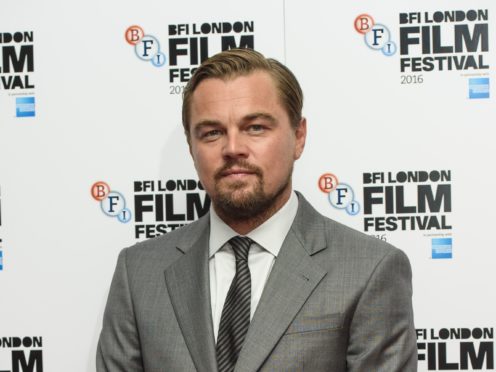 Leonardo DiCaprio and Brad Pitt are the latest celebrities to urge people to vote in the upcoming US midterm elections.
The pair are starring together in Once Upon A Time In Hollywood, Quentin Tarantino's latest film set in Los Angeles around the time of the Charles Manson murders.
In a video message posted to DiCaprio's Instagram page on Friday, the Hollywood actors stressed the importance of the midterms on November 6.
The election is for seats in the US House of Representatives and the Senate.
DiCaprio, a prominent political activist and environment campaigner, said: "The future of our country will be decided this week. Elections don't just matter when voting for president.
"This election might be the most consequential of our lifetime."
DiCaprio, 43, listed the policies that could be influenced by the vote.
He said: "So much is at stake. From gun safety laws to immigration policy, clean water and air, and whether or not millions of people have access to health care."
Pitt, 54, said the midterms are as important as presidential elections.
He said: "These issues will be decided from the House of Representatives, to the Senate, to dozens of governor races.
"Statehouse elections will determine the future of climate change, criminal justice reform, education funding, LGBTQ equality and even your ability to vote."
DiCaprio added: "All of these races and ballot measures are a chance to decide on the direction of our country. Right now people are turning out in record numbers for early voting. But that's not enough."
The two Hollywood stars have weighed in on political matters previously and were both supporters of President Barack Obama.
Their message is the latest celebrity intervention in the midterms. Last month Taylor Swift broke her long-held silence on political matters to reveal she will be voting Democrat.
Will Ferrell, Eva Longoria and Alyssa Milano are among those to reveal who they will be voting for.