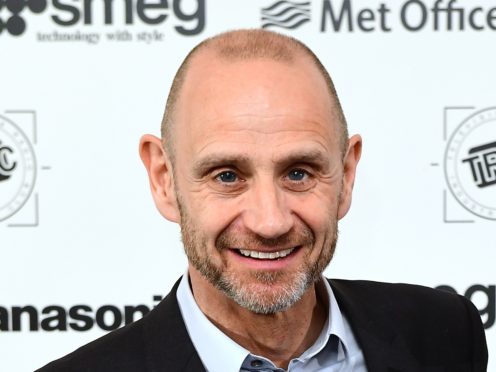 Evan Davis has poked fun at his new job on BBC Radio 4's PM as he prepares to host the programme for the first time.
Davis, 56, is replacing Eddie Mair on the radio show after Mair jumped ship for LBC.
Davis posted a photo to Twitter of himself hunched over a desk, preparing for his debut on the station's flagship show.
He suggested it was appropriate that he would begin his new job on Bonfire Night or Halloween.
He wrote: "First day in the new job.. t minus 5 hours. (Had to start my new presenting gig on fireworks night or Halloween. Felt the former would be more appropriate)."
Davis will host for the first time at 5pm on Monday following his departure from Newsnight, where he had been the lead presenter since 2014.
He previously presented Radio 4's Today programme for six years before taking over as Newsnight's main presenter from long-running host Jeremy Paxman.
Eddie Mair hosted PM from 1998, alongside presenters including Nigel Wrench and Paddy O'Connell.
Davis also presents business reality series Dragons' Den and is a former BBC economics editor.