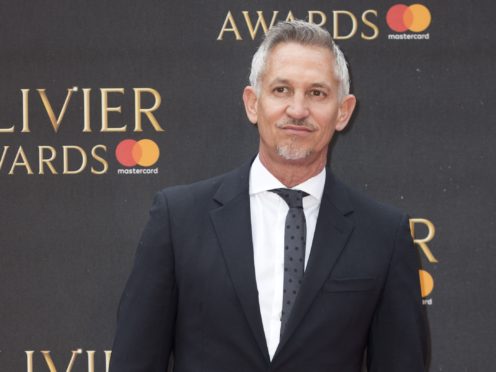 Gary Lineker will show off his best pirate accent as he portrays the villainous Captain Flint in a pre-filmed cameo in a new production of Treasure Island.
The Robert Louis Stevenson classic has been adapted for the stage by comedian and presenter Sandi Toksvig and her sister Jenifer, and it will premiere at the Leicester Haymarket Theatre this Christmas.
Lineker, who was born in Leicester and started his football career at Leicester City, will appear as the ghostly apparition of Captain Flint, projected on to the stage as part of a climactic scene.
His role as the dreaded pirate was filmed at the request of Great British Bake Off star Toksvig, an old friend.
Captain Flint's faithful parrot will be created by the puppeteers from War Horse.
Treasure Island will be the first Christmas show at the venue since it reopened in March after 11 years.
Toksvig said: "We couldn't be happier that the Haymarket will present the world premiere of our adaptation of this classic novel.
"It's exciting to be writing the first Christmas show since the building was refurbished, and we can't wait to invade Leicester with our piratical shenanigans."
The cast is mainly comprised of local actors, including Mikey Brett from Leicester, Andrew Cullum from Coventry and Tanveer Devgun from Rugby.
The production is directed by Matthew Forbes, who directed the 2017/18 UK tour of War Horse.
Forbes said: "We've assembled a fantastic gang of pirates to bring this brilliant story to life! Our entire community ensemble has been sourced from the local area. Leicester is an incredibly talented city and I'm thrilled that we're able to showcase that in this brand new production of Treasure Island.
"Two-thirds of our main cast are from Leicester and the surrounding areas. It's really important to me that we celebrate local talent, and this show has been written especially for them and the Haymarket Theatre."
Treasure Island runs from December 13 until January 6.