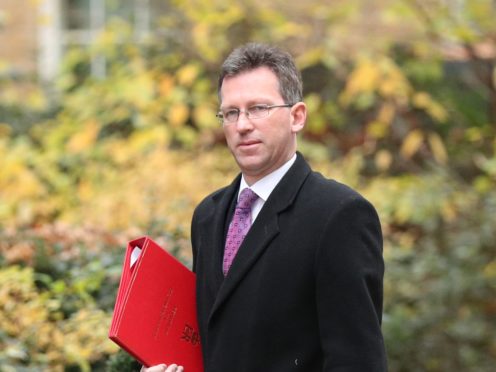 British creativity has been hailed as "at the heart of the UK economy" following the announcement of the 2017 figures.
Cultural, creative and sport sectors contributed almost £270 billion to the UK economy last year with IT business driving the financial boost.
Overall those industries accounted for around 14% of the UK's economy last year.
Added value to the UK economy from broad cultural and creative sectors has risen from £258bn in 2016, to £267bn last year.
Only the gambling and tourism industries saw a fall in their contribution.
IT, software and computer services have driven the largest financial boost, with film music and TV also fuelling a sharp rise in revenues.
Culture Secretary Jeremy Wright said: "Our creative industries not only fly the flag for the best of British creativity at home and abroad but they are also at the heart of our economy.
"Today they (the creative sectors) have broken the £100 billion mark and continue on a hugely positive upward trajectory, outperforming the wider UK economy and bringing joy and entertainment to millions.
"We're doing all we can to support the sector's talent and entrepreneurship as we build a Britain that is fit for future."
Digital industries, including computer programming and telecoms, added £130bn to the UK economy in 2017, according to the Department Of Digital, Culture, Media and Sport (DCMS).
This area rose from £121bn in 2016 to £130bn last year, and represents the largest percentage increase.
Creative sectors have broken through the £100bn ceiling, with the majority of the finance fuelled by software and computer services, reaching £101bn in 2017 from £94bn the previous year.
One of the largest increases in value added to the economy was in the cultural sector, with film, TV and music driving the second highest rise of 7.2%.
Gambling has dropped 8% from to around £9bn from £10bn the previous year.
Tourism has suffered a slight drop of less than 1%.
The civil society sector, which includes non-market charities such as churches, saw a 3% drop.
DCMS sectors have increased their contribution from £196.3bn, and around 13% of the overall economy, in 2010.