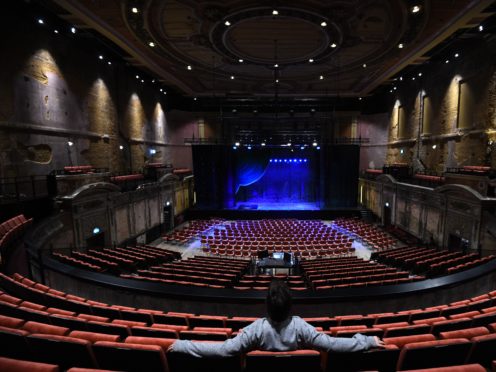 A theatre within London landmark Alexandra Palace is reopening its doors after more than 80 years in a state of "arrested decay".
The venue will be up and running again following a six-year, £27 million renovation project of "Ally Pally's" East Wing.
The Grade II listed building first opened in 1875 to audiences of around 3,000 who watched pantomime, opera, theatre and ballet.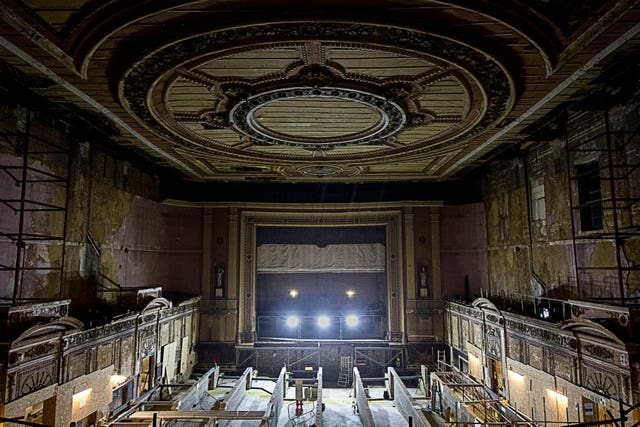 But it struggled to compete with its West End counterparts and fell into a state of disrepair.
It was used to shelter refugees during the First World War and was later a BBC prop store and workshop when the broadcaster leased the East Wing of the Palace.
It has been renovated partly thanks to an £18.8 million National Lottery grant and has received the backing of celebrities from Dame Emma Thompson to Sandi Toksvig.
Louise Stewart, chief executive of Alexandra Park and Palace Charitable Trust, said that the theatre has a "unique atmosphere" which those behind the reopening wanted to preserve.
While some might wonder "where the money has gone", with its state of "arrested decay" preserved, it had been spent on many things "you can't see" to make the theatre safe and "fit for purpose", she said.
She told the Press Association: "Most people react as we would want them to, with a sense of wonder and spectacle and a real wow moment.
"But like most artistic projects there are always those who don't quite get it and wonder if we made these design choices because of lack of budget.
"But it was always conceived as an 'arrested decay' project."
Alexandra Palace, dubbed Ally Pally, is known as a gig venue, with headliners including the Rolling Stones and Pink Floyd over the years.
The theatre opens its doors this weekend with free, ticketed events.