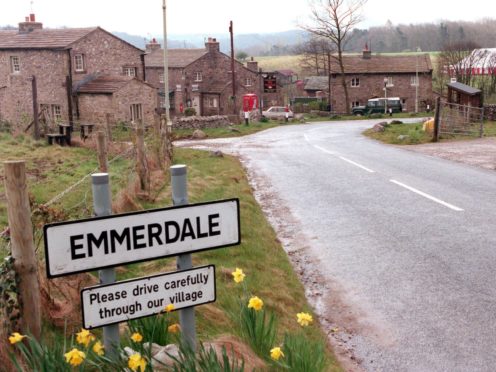 Barnardo's is warning parents of the signs of sexual exploitation as the abuse storyline between Emmerdale's Maya and Jacob deepens.
In the ITV soap, teacher Maya (Louisa Clein), who is in a relationship with David Metcalfe (Matthew Wolfenden), has been seen kissing and grooming 15-year-old Jacob, (Joe-Warren Plant), David's adopted son.
The vulnerable teenager is becoming increasingly confused and in Monday night's episode sends Maya a topless selfie.
Barnardo's has already advised Emmerdale cast and crew on the storyline and also arranged for them to meet with young survivors of sexual abuse.
The organisation is now offering parents and carers advice on how to spot the warning signs.
The charity says changes in children's behaviour and presentation can signify that something might not be quite right.
Warning signs include mood swings, being secretive, a child spending an unusual amount of time alone away from their usual family and friends, or a child talking about older boyfriends or girlfriends.
Barnardo's said children "who know that they are likely to get a supportive and non-judgmental response are much more likely to tell their parents when things aren't right".
Chief executive Javed Khan said: "Sexual abusers are manipulative and controlling.
"They will exploit a child's vulnerability and coerce them into sexual behaviour.
"Abusers gain a child's trust with affection and gifts but can then use blackmail and threats as a method of control."
"Our specialist UK-wide services support thousands of children who have been sexually exploited by both men and women," Khan continued.
"The grooming of boys by adult women is a taboo subject but, like all grooming, it causes lasting harm, and problems with trust, affection, love and sex."
To help Emmerdale tell the story authentically, Barnardo's arranged for the cast and crew members to meet experts and young men who have been supported by a project called Better Futures Cymru.
The organisation provides therapeutic services for children and young people from across Wales with sexualised histories, including those who have been the victims of sexual abuse or child sexual exploitation.