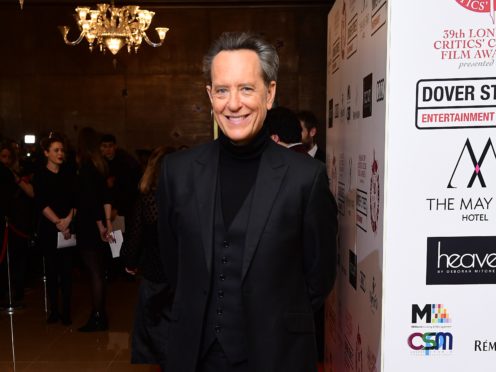 Richard E Grant has said it is "astonishing and amazing" to be in the running for awards at this stage of his career.
The Withnail & I star is hotly tipped for an Oscar nomination for his role in Can You Ever Forgive Me? and has already picked up Bafta and Golden Globe nods.
Arriving at the London Critics' Circle Film Awards, he told the Press Association: "I've never been nominated for something before and I've been an actor for 40 years, so to have this suddenly happen at the age that I am is completely astonishing and amazing."
Asked about awards season, he said: "They don't tell you how long it goes on for and that you don't earn any money while you're doing it.
"I've been on a promotional trail and awards thing in America for four months, but you enjoy the ride for as long as it lasts because today might be the last day.
"You take it seriously because you're honoured and delighted that it happened, and you also cynically know it's swings and roundabouts and it will soon be someone else."
Grant is in contention for supporting actor of the year at the awards ceremony at the Mayfair Hotel, where The Favourite leads the nominations.