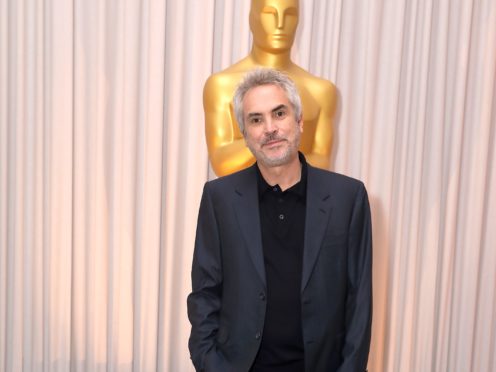 Alfonso Cuaron has hit out at the decision to present four of the Oscars during advert breaks in the ceremony.
The move to relegate the awards for cinematography, editing, live action short, and make-up and hairstyling, so they are not featured in the live broadcast, has also been condemned by Wonder Woman director Patty Jenkins and The Shape Of Water film-maker Guillermo Del Toro.
Cuaron, who is nominated in the cinematography category, as well as for a string of other gongs including best picture and best director, wrote on Twitter: "In the history of CINEMA, masterpieces have existed without sound, without color, without a story, without actors and without music.
"No one single film has ever existed without CINEMAtography and without editing."
Del Toro, who won the best director category last year, wrote: "If I may: I would not presume to suggest what categories to cut during the Oscars show but – Cinematography and Editing are at the very heart of our craft. They are not inherited from a theatrical tradition or a literary tradition: they are cinema itself."
Jenkins echoed his words, adding: "I couldn't agree more. If we are here to celebrate the craft and medium, its hard to imagine putting these categories down a tier from any others."
Emmanuel Lubezki, who has won three consecutive Oscars for his cinematography on Gravity, Birdman and The Revenant and is often referrred to as Chivo – the Spanish world for goat (greatest of all time) – also expressed his dismay.
He wrote on Instagram: "Cinematography and editing are probably the 'elementary particles', the primordial components of cinema. It's an unfortunate decision."
Speeches from the four winners will be shown later in the broadcast, and viewers will be able to watch on the live stream online, according to the Hollywood Reporter.
The Academy of Motion Picture Arts and Sciences has previously reversed decisions aimed at giving the ceremony more mass appeal.
They rowed back on a move to introduce a best popular film at this year's ceremony and also scrapped plans to limit the original song nominee performances to two.
The Oscars will be handed out at the Dolby Theatre on February 24, where The Favourite and Roma lead the nominations with 10 each.