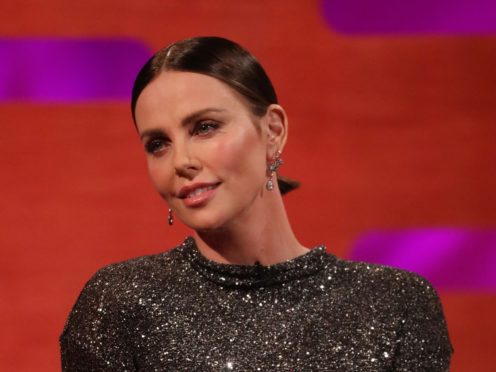 Charlize Theron has said she relished playing a US senator in forthcoming film Long Shot because it offered a counterpoint to her usually hyper-violent starring roles.
The Hollywood actress, 43, is best known for playing tough-as-nails parts like Imperator Furiosa in Mad Max: Fury Road and MI6 spy Lorraine Broughton in Cold War thriller Atomic Blonde.
But in Long Shot, a comedy with Seth Rogen centred on a US presidential bid, Theron plays politician Charlotte Field, a role she said felt more "grounded and authentic to who I am".
Speaking on the Graham Norton Show, she said: "The thought of working with Seth felt like a great opportunity because usually I play a bitch, I kill people, or I get killed.
"I never thought I would be in a genre like this so it's really nice at this point in my career to feel grounded and authentic to who I am as a person and an actor."
Rogen also revealed they had been forced to cut a scene which involved Theron singing because she had sounded so bad.
"I can't sing. It is really terrible," she said.
Theron, who is South African, spoke of the challenges she faced teaching her children about the nation's history of Apartheid.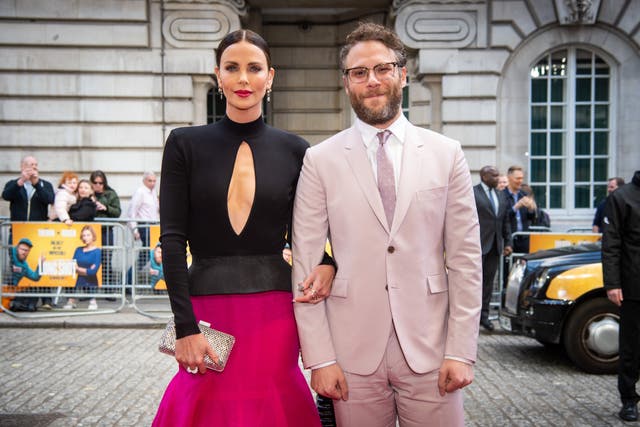 She said: "I have taught them a little Afrikaans, but it's a language filled with very conflicted history.
"I am raising two beautiful proud black African girls and I want them to find themselves and not necessarily push my ancestry on them, but I have taught them two very sweet Afrikaans songs about politeness."
Theron made headlines when she announced earlier this month that she was raising her first child as a girl after first introducing her to the world as a boy.
She said seven-year-old Jackson – one of her two adopted children – was three when the youngster told her: "I am not a boy," prompting her to begin raising "two beautiful daughters".