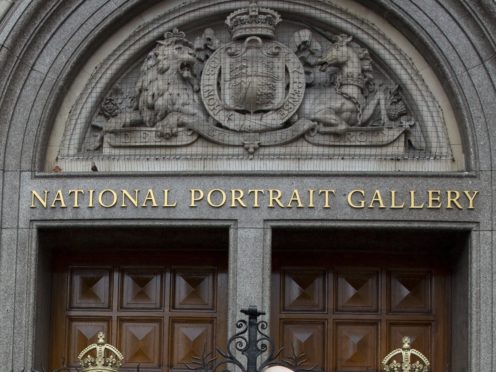 A self-taught artist has been shortlisted for a National Portrait Gallery prize for an image of a naked woman with her pet dog.
Emma Hopkins, 29, is one of four artists in the running for the £35,000 BP Portrait Award.
The artist uses her training in make-up and prosthetics in her paintings, which focus on nudes and studies of the human flesh.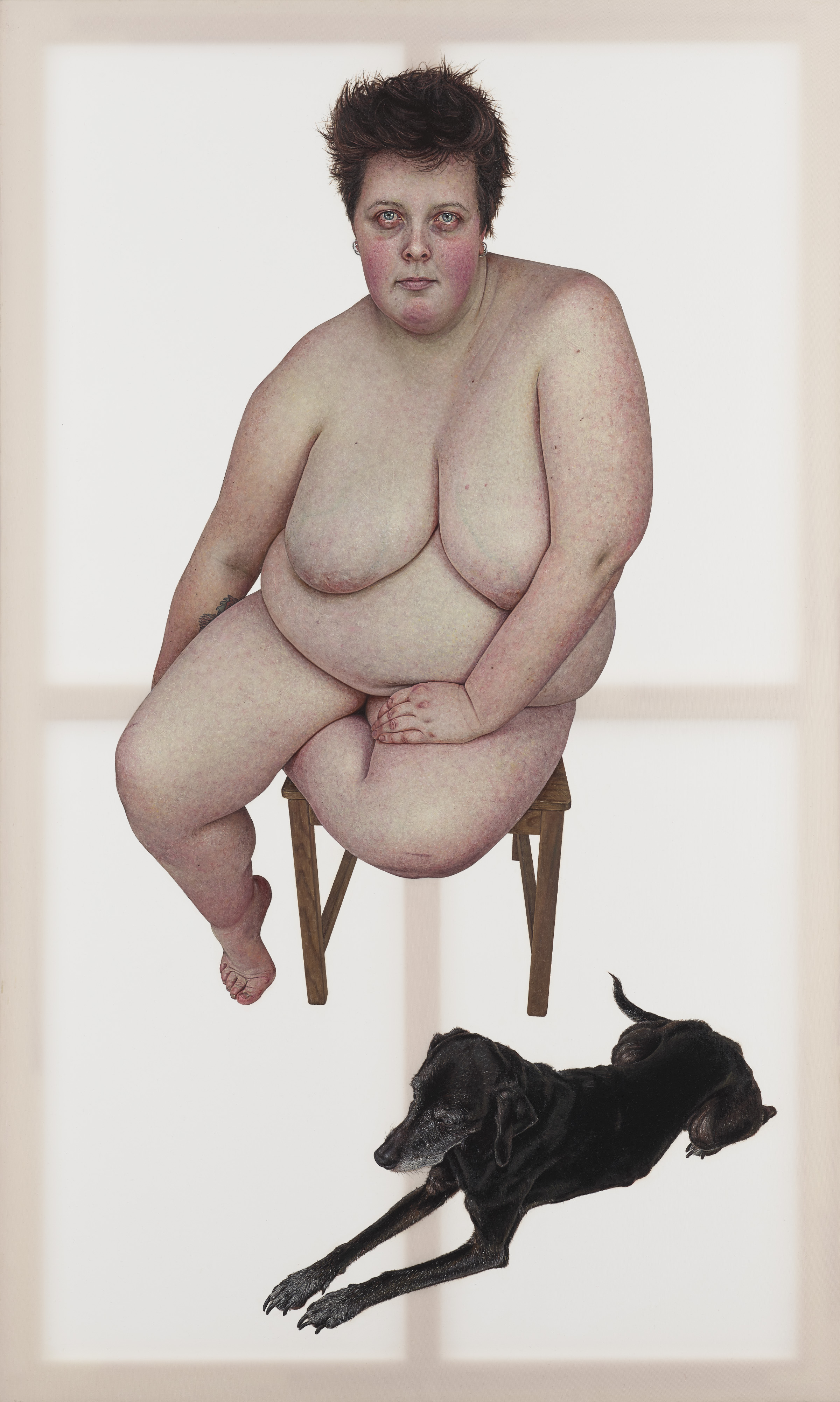 She painted her friend Sophie and her pet dog Carla in the portrait, entitled Sophie And Carla.
"I want to understand as much as I can about what it means to be human," the Brighton-born artist says.
"We are not just the clothed person we present to the world. We are the mind and body that we inhabit."
Another artist on the shortlist, Massimiliano Pironti, has depicted his 95-year-old grandmother, saying "every wrinkle tells her story".
His portrait, called Quo Vadis?, is of Vincenza, a former miller and factory worker, holding a hot water bottle.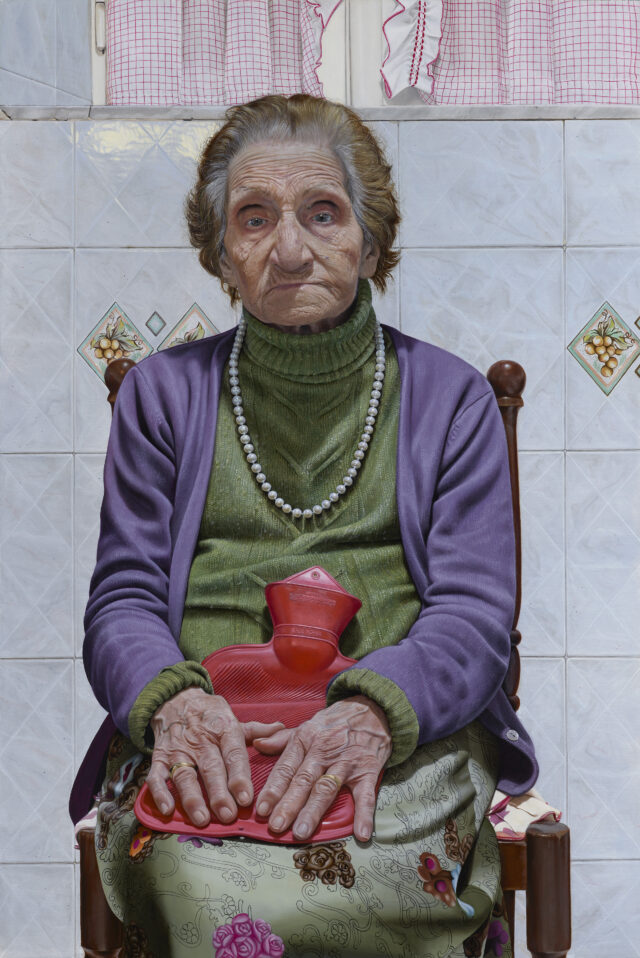 Pironti, 37, who was born in Italy, is also known for his dance performances in musical theatre and is currently appearing on stage in Germany, where he lives, in the Disney musical Tarzan.
He says: "My grandmother is an example of strength, dignity and authority. Every wrinkle tells her story and I wanted to capture her image to freeze time.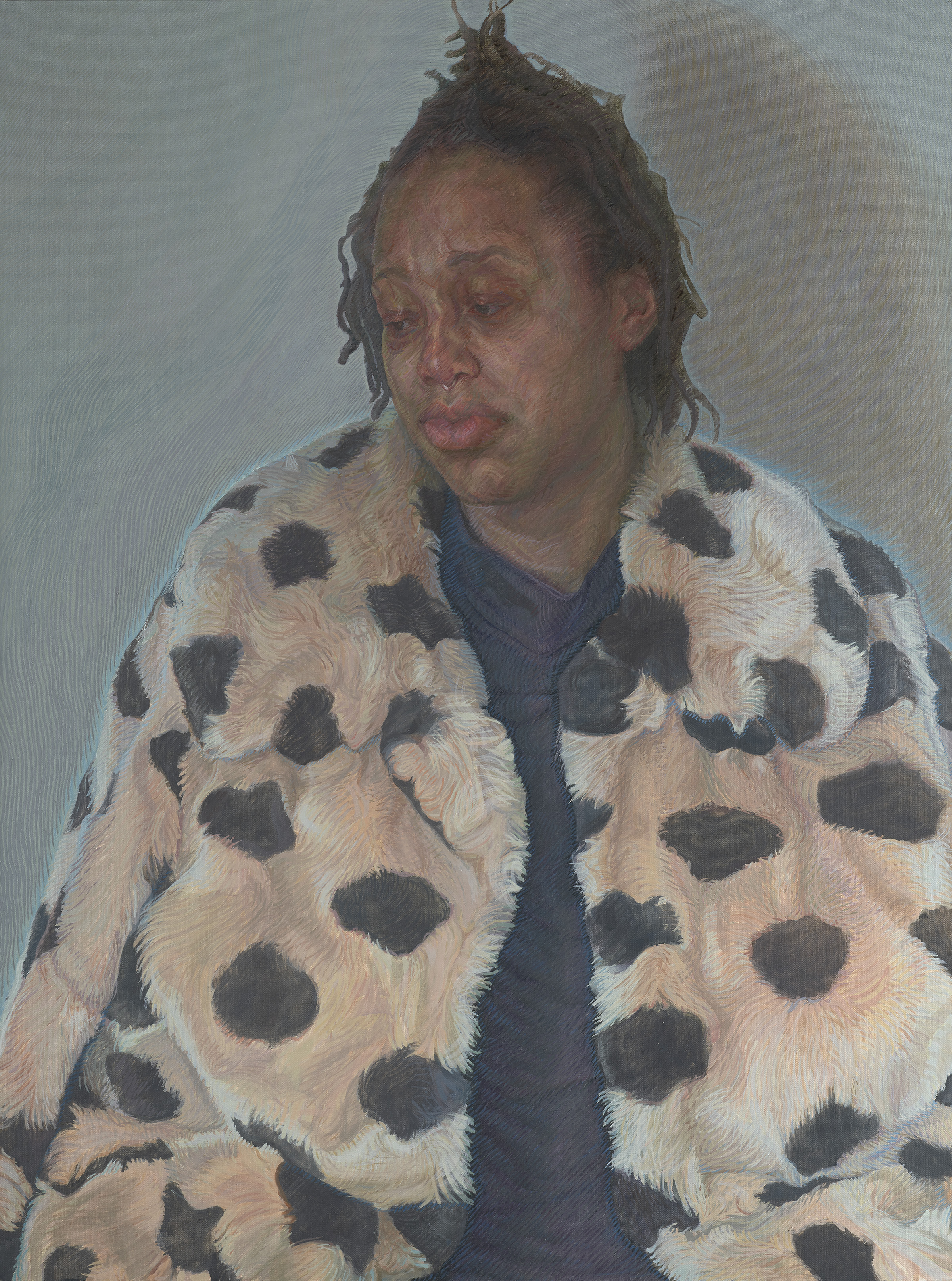 "This portrait is truly important to me. It touches emotional chords."
The other shortlisted works are Carl-Martin Sandvold's self-portrait The Crown, and Imara In Her Winter Coat by Charlie Schaffer.
Imara, a student the artist met after moving to Brighton, wore her warmest winter coat to withstand the studio's cold conditions over four months of sittings.
The artist set out to paint only Imara's face but subsequently added the coat.
National Portrait Gallery director Dr Nicholas Cullinan called the works "exceptional" and "inspiring", saying: "The award has become one of the most prestigious portrait prizes internationally and the works selected represent some of the best examples of the genre."
The shortlisted portraits were selected from 2,538 entries from 84 countries, submitted for judging anonymously.
It marks the award's 40th year at the National Portrait Gallery and 30th year of sponsorship by BP.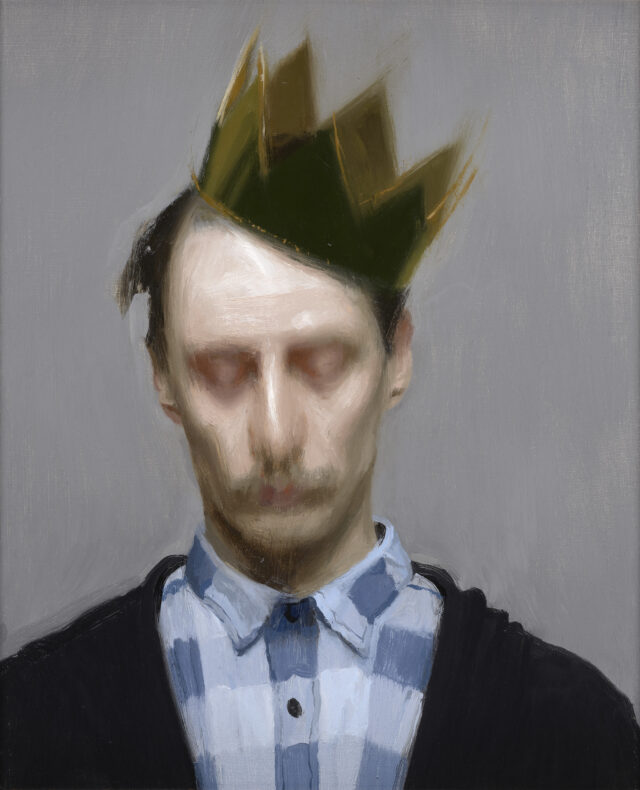 The winner will be announced on June 10 and a selection of portraits submitted for the prize will be on display from June 13 to October 20 at the National Portrait Gallery in London.