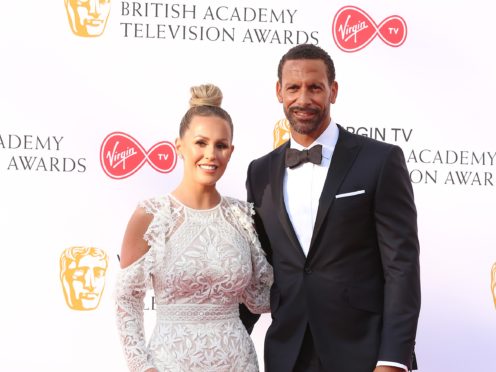 Kate Ferdinand has told how trolls sometimes post "not very nice things" online about her relationship with her three stepchildren.
The 28-year-old is stepmother to former footballer Rio Ferdinand's children, Lorenz, 13, Tate, 11, and Tia, eight, whose mother Rebecca died in 2015 aged 34 after being diagnosed with breast cancer for a second time.
Kate, who tied the knot with Ferdinand earlier this year, told The Sun on Sunday's Fabulous magazine: "I don't read the comments under online articles any more because they are poison.
"But I do read the ones under my photos and trolls don't tend to bother me unless it is about my family. I still need to do some work on that one.
"The kids are a soft spot for me."
The star, who previously appeared in The Only Way Is Essex, went on: "There can be not very nice things written about my relationship with the children.
"Things like, 'You don't love those kids, you're just after the money,' and the children see that.
"One of them is on Instagram and always wants to reply and I have to say, 'No!'"
She added: "It's something we've had to teach the children, that not everything they read is true."
Kate and Rio have been in a relationship since 2017 and were married in September this year.