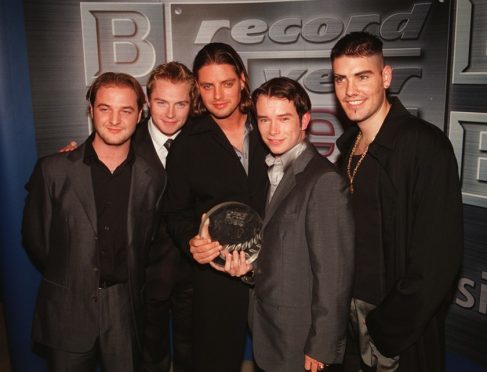 Shane Lynch moved Celebrity Big Brother fans to tears as he opened up about his late Boyzone bandmate Stephen Gately, saying there would "always be five" of them in the group.
The singer got talking about Gately – who died of natural causes in 2009 aged 33 – during a chat with US singer Ginuwine on the Channel 5 show.
He explained he had never been a lead singer in the Irish group, seeing himself as "the wing man not the sing man", but that Gately had been one.
"One of our bandmates, he died. It was 09 he died. And he was one of the leads too," he said.
He continued: "He was 33 when he died. When that happened, we were in the middle of making a new album. And at that point we were like, 'What do we do? Do we call it a day? Is there no more Boyzone? Is that it?'
"But every time we got together as a group, the four of us came together, it was very apparent that he was alive, when we came together.
"Because that was our bubble. He's so there. So we'll always be five, regardless of visually what you see. He will always be there."
Lynch's words moved viewers and had many paying tribute to Gately all over again.
"Shane talking about Stephen Gately pulled at my heaaaart," said one person on Twitter.
Another said they were "shedding a tear", adding: "Never forget."
One said: "The way @shanelynchlife speaks of #StephenGately on @bbuk melts my heart. Saying that whenever the remaining four get together, Stephen is always there with them and they always have been and always will be, #Always5… #CBBShaneL #BBUK #CBB #ShaneLynch #ShaneLToWinCBB."
Another urged Lynch to "win this thing".
:: Celebrity Big Brother continues on Channel 5.