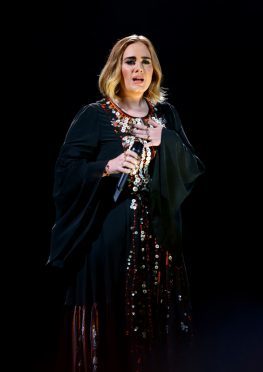 Adele surprised fans on Instagram by dressing up as country singer Dolly Parton.
The Someone Like You hit-maker donned a bouffant blonde wig, a pink suit, metallic pink shoes and a guitar in Parton's likeness in a post to the image-sharing site on Tuesday.
In a gushing tribute to the country star, the singer wrote: "The effortless queen of song, Dolly Parton! We love you! We wish We could possess an ounce of your ability. You were the hero of our night! A hero of my life. I'll always love you."
Her tribute did not go unnoticed as the acclaimed singer responded.
"And I will always love you!", the 72-year-old said, referencing her 1974 hit which was later covered by Whitney Houston.
Parton previously mentioned the London-born singer in her 2016 song Head Over High Heels, with the lyrics: "Painted my lips red and my eyes like Adele".