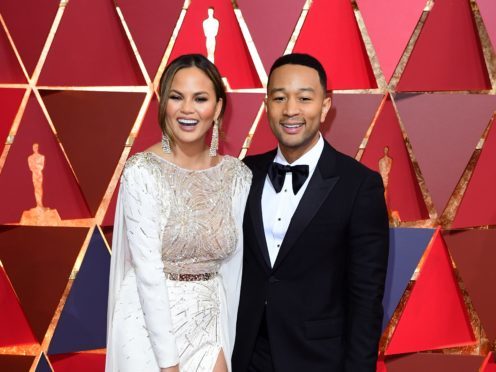 Chrissy Teigen has scolded her husband John Legend for taking all of her phone chargers.
The Lip Sync Battle star reprimanded the Oscar-winning singer on Twitter, writing: "yes @johnlegend I buy and leave all the phone chargers all around the house just so you can unplug them all and take them to work with you. all of them!
"I love that you love chargers! they're all for you! I just love you that's why I buy them. because you love them!"
Teigen then posted a photo of a unicorn-shaped phone charger with a pastel-coloured horn and wrote: "I'm buying this," adding: "@johnlegend take this one u thief."
Teigen received commiseration from Orange Is The New Black star Ruby Rose, who replied to Teigen's post and tagged her girlfriend Jessica Origliasso, writing: "@Jessicaveronica lol .. You. You are why I need 50000 chargers on my rider."
Rose's response inspired Teigen, who said: "That is such a good rider idea!!! I only think of food and vagina things!"
Rose, who recently underwent back surgery, explained that she requests phone chargers because she does not ask for alcohol.
She tweeted: "Because I don't drink I have to be creative in getting my rider to be more than various types of water and tea.. phone chargers and socks are my faves for touring and a fresh toothbrush haha."