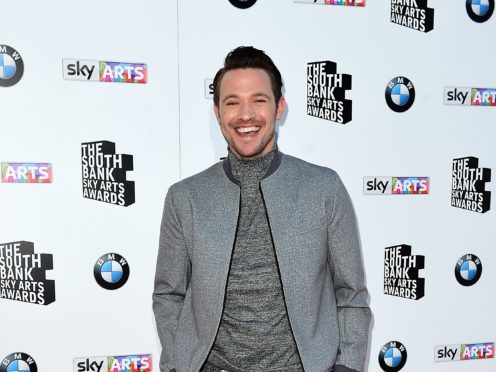 Will Young has said he does not miss his pop career "at all" and does not know if he will ever return to it.
The former Pop Idol winner said he was taking an "elongated break" from making music last year.
He will next be seen in the West End in a new musical production of Strictly Ballroom, but said he does not miss his life in pop music.
He told the Press Association: "I don't miss it, not at all.
"It's not right for this time in my life. I don't look back at it with negativity.
"I don't know it I will go back to it or not, this is what I'm doing at the moment but I might become a psychotherapist, a teacher or a gardener."
Young said he loves the show he is currently rehearsing because it "teaches individuality", and added: "So many of us are doing things that don't make us happy."
He will play a new character, Willy Strand, who he describes as "a story teller who holds the audience's hand. He's the band leader and he sings the songs when they are dancing.
"He's a bit bonkers but those are the best parts."
Young added he is watching a lot of videos of cabaret singer Peter Allen and Barry Humphries to perfect his Australian accent.
He said: "It's not that bad, but harder than I thought it would be. I need to teach my mouth and my tongue."
While he is enjoying his time away from his pop career, he would not rule out a role as a judge on a singing show after a guest appearance on the BBC's Pitch Battle last year.
He said: "I love working with other performers. I have taught.
"It would depend on what it is."
For the time being he said he is happy to be in the theatre, saying: "I like the routine and it doesn't all rely on me, there is a freedom to being just an actor, I love being directed, you get to relinquish control, it's like a holiday."
He added he is not a nervous or superstitious performer, saying: "The less I do the better, just a cigarette.
"I trick my mind that it's fine with nerves. It' s adrenaline, don't panic. I deliberately just potter into it."
Strictly Ballroom The Musical will star Dance Dance Dance winner Jonny Labey and Zizi Strallen as lovers Scott and Fran.
The show will make its West End debut following the success of its UK premiere at the West Yorkshire Playhouse in 2016.
It will begin performances at the Piccadilly Theatre on March 29 with press night on April 24.