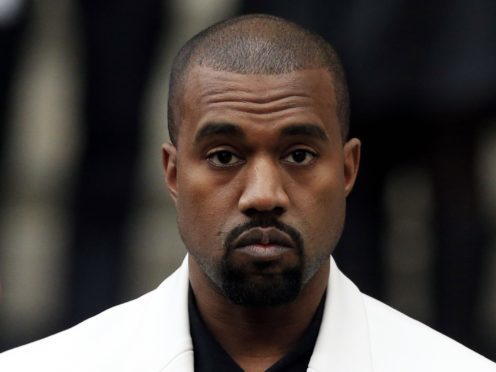 Kanye West and Lloyd's of London have "amicably resolved" their 10 million dollar (£7.1 million) row over the musician's cancelled tour.
The rapper's firm, Very Good Touring, sued the London-based insurer and its syndicates claiming they were refusing to pay out by alleging his marijuana use was responsible for his medical condition.
Lloyd's of London counter-sued, claiming it did not owe the musician a penny and pointed to drink and drugs clauses in its contract.
But a judge in California dismissed the case on Wednesday after being requested to do so by lawyers from both sides.
West's lawyer Howard King and the insurer's attorney Paul Schrieffer both said they were unable to comment, other than to say the matter had been "amicably resolved".
West, 40, cancelled the remaining 21 dates of his Saint Pablo tour and was treated at a psychiatric centre in Los Angeles in November 2016 after falling ill.
The initial lawsuit detailed how West quit while playing in Sacramento, California, because of his "strained, confused and erratic" behaviour.
He then spent eight days in a neuropsychiatric centre at UCLA where it was decided he could not go on with the tour, it added.
His behaviour also included pledging his support to then US presidential candidate Donald Trump and making controversial statements about Jay-Z and Beyonce.
The artist spent "hundreds of thousands of dollars" on insurance with Lloyd's to cover the costs of a cancellation but was yet to receive a payment when he launched the action in August.
Mr King had dismissed the allegation that cannabis use led to his "serious, debilitating medical condition".
Lawyers for Lloyd's of London denied implying West's "use of marijuana provides the sole basis to deny the claim" and said there were "substantial irregularities" in his medical history.
Los Angeles federal court Judge Charles Eick dismissed the case and ordered both sides to pay their own fees and costs.
Very Good Touring had sued for more than 9,861,000 dollars (£7,034,000) in damages and demanded interest over the allegation of breach of contract.