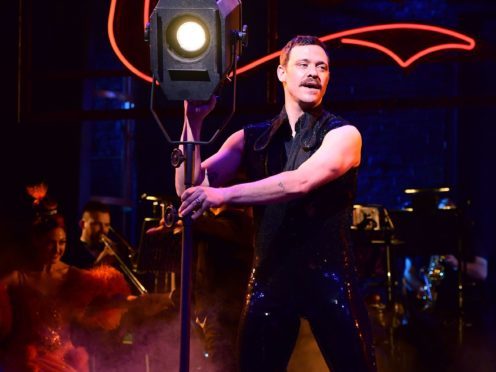 Pop star Will Young has said he is "irate" about the "disgusting" treatment of the so-called Windrush generation.
Theresa May on Tuesday apologised to Caribbean leaders over the treatment of those who have been threatened with deportation after decades of living in the UK.
Young said working on the "uplifting" new musical Strictly Ballroom, where he is "surrounded by dancing and bright lights and glitter and humour", is the perfect antidote to getting "het up" about the news.
The singer told the Press Association he listens to the radio on his way to rehearsals at London's Piccadilly Theatre "and I'm hearing about how people who have lived and have come to this country from the Caribbean 40 years ago are being treated as guilty and having to prove themselves innocent, that they are British and that they live in this country".
"I'm irate about it. Absolutely irate about. I think it is disgusting."
The Windrush generation are citizens who came to the UK from the Commonwealth – often as children – following the Second World War.
Young said Strictly Ballroom, which is based on the film by Baz Luhrmann, has a "very nurturing and important message".
"I like that so I don't get so het up when I drive in listening to the news."
The musical will run at the Piccadilly Theatre from April 24.