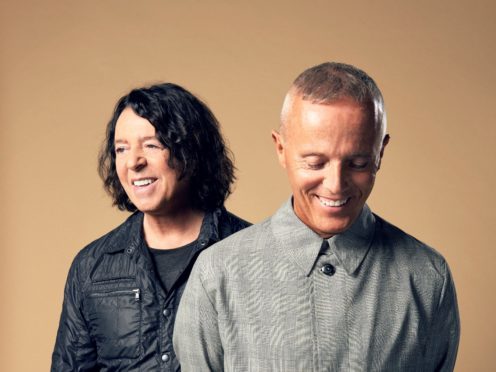 Tears For Fears have postponed their forthcoming UK and Ireland tour due to unforeseen health concerns.
The pop rock duo took the measure on "doctor's orders" they said in a statement on Wednesday, less than 10 days before the tour was due to start.
They have also pulled out of the Bath Festival on May 26 and BBC Music's The Biggest Weekend, both taking place next month.
The tour, due to start April 27 in Leeds, and finish May 12 in Brighton has been rescheduled for early 2019.
The band are also working on finishing material for their new album, their first since 2004, which is expected for release later this year.
The statement said: "Tears For Fears have been forced to postpone their forthcoming sold out UK and Ireland arena tour due to unforeseen health concerns and on doctor's orders.
"Tears For Fears apologise to their fans and are extremely sorry for any inconvenience caused.
"They look forward to working on finishing material for their first new album in 14 years, with the hope of releasing it this autumn."
Tickets for 2018 remain valid for that city's rescheduled 2019 show, except for Glasgow and Birmingham where the venues have changed and customers will be issued with new tickets by their point of purchase.
The BBC wished the duo, Roland Orzabal and Curt Smith, a "full and speedy recovery" as they confirmed The Biggest Weekend slot had been pulled.
Orzabal's wife of 35 years, Caroline, died last year.