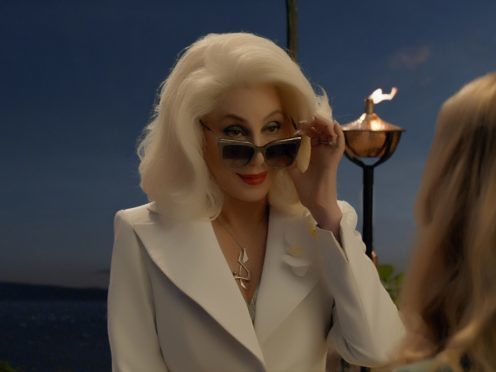 Cher makes a dramatic entrance in the final trailer for Mammia Mia! Here We Go Again by gatecrashing a party.
The singing superstar tells her grand-daughter Sophie, played by Amanda Seyfried: "That's the best kind of party, little girl," as she is informed that she was not invited.
Dressed in a white trouser suit, sunglasses and bleached blonde hair, Cher also announces: "I've decided to commit to being a grandmother," before adding that she will be leaving the title of great-grandmother "out of the bio".
The clip also takes audiences back to 1979, where a younger incarnation of Meryl Streep's character Donna is played by Lily James.
The trailer also introduces the younger versions of Donna's three suitors and the younger incarnation of her friends Rosie and Tanya and features musical renditions of Mamma Mia!, Dancing Queen and Waterloo.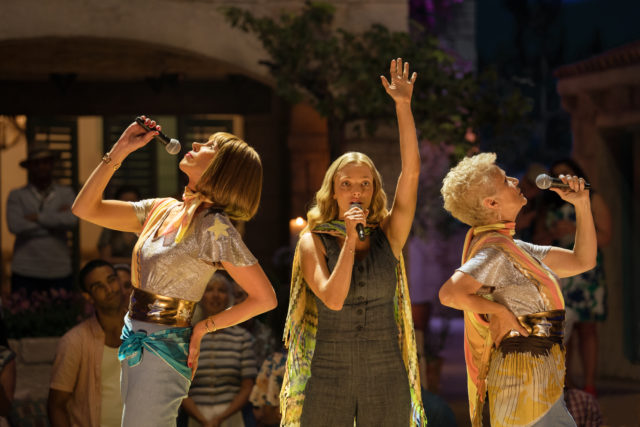 The sequel follows on from the 2008 film of the hit stage show, using the songs of Abba.
Sophie is now expecting her first baby with Sky, played by Dominic Cooper.
Streep, Julie Walters, Christine Baranski, Colin Firth, Pierce Brosnan and Stellan Skarsgard all reprise their roles, as Cher, James, Jeremy Irvine, Hugh Skinner and Andy Garcia all join the cast.
Mamma Mia! Here We Go Again will be released in UK cinemas on July 20.