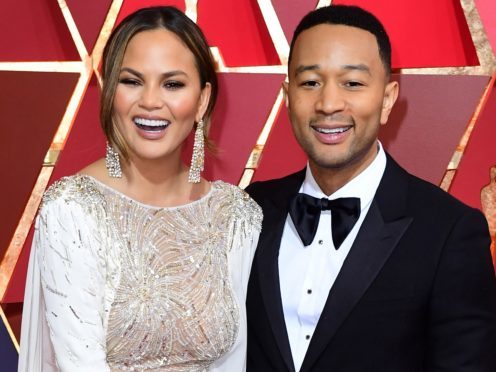 John Legend has revealed his newborn son was named after musical great Miles Davis.
Legend, 39, welcomed his second child with wife Chrissy Teigen last week.
Teigen, 32, shared an adorable picture of the newborn on Instagram and revealed the child was named Miles Theodore Stephens.
She added: "We are drowning in his little peeps and nuzzles. Our household feels overwhelmed with love. Thank you for all your well wishes!"
And Legend has now revealed the inspiration for the boy's name.
Speaking to E! News on the red carpet of the 2018 Billboard Music Awards, he said: "Miles of course is the same name as the great Miles Davis and Chrissy really liked the name Theodore, so we put it all together and had Miles Theodore Stephens. When he came out and we hung out with him for a little while, we were like, 'he looks like a Miles'."
The couple already have a daughter together, two-year-old Luna.
Legend, who performed at the ceremony, added: "We named our first daughter Luna Simone Stephens and every name we give to our kids I think will have a little bit of musical history to it."
Luna was born in April 2016 after Teigen opened up about the couple's fertility struggle and how she had undergone IVF treatment.