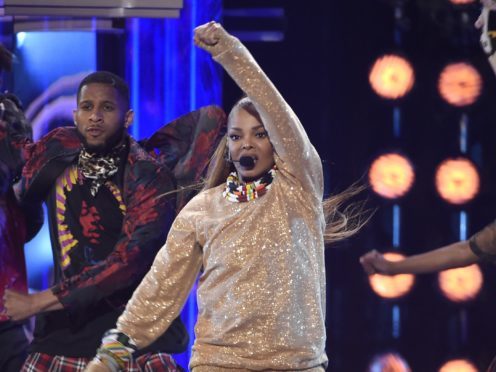 Janet Jackson has said she supports women who "have made it clear we will no longer be controlled, manipulated or abused".
In the past 12 months, the entertainment industry has been rocked by allegations of sexual harassment and movements such as #MeToo and Time's Up have come to prominence.
Jackson, 52, was awarded the Icon Award at the 2018 Billboard Music Awards in Las Vegas and used her acceptance speech to praise women who have come forward.
She said: "I am deeply humbled and grateful for this award. I feel that for all the challenges, all of our challenges, we live at a glorious moment in history.
"It's a moment when at long last women have made it clear that we will no longer be controlled, manipulated or abused.
"I stand with these women and with those men who are equally outraged by discrimination, who support us in heart and mind."
Before picking up her award, Jackson performed a medley of three of her best known songs; Nasty, If and Throb.
She was introduced on stage by Bruno Mars before the audience was shown a short film featuring highlights of her career.
Jackson is one of the famous Jackson siblings and her older brother, Michael, is one of the biggest-selling musicians of all time.
The previous recipients of the Icon Award are Neil Diamond, Stevie Wonder, Prince, Jennifer Lopez, Celine Dion and Cher.