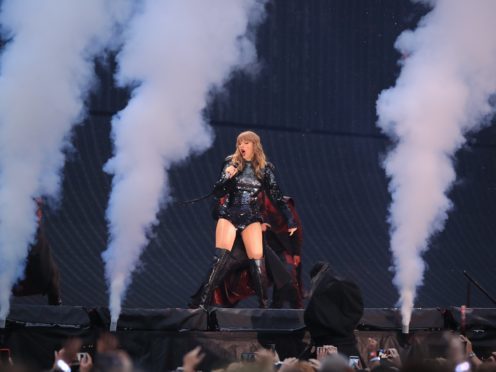 Taylor Swift has revealed that one of her backing dancers who was performing with her during the global Reputation stadium tour has been in a car accident.
Swift shared a picture of the woman, who she named as Nadine, with her followers on social media.
In the picture the dancer is seen smiling and throwing a peace sign with her right hand. She is wearing a green hat and jumper, which features the logo of Swift's tour.
Alongside the photo Swift wrote on Instagram: "I'm sorry to tell you one of our amazing dancers, Nadine, was involved in a car accident a few days ago.
"While she takes time to recover and heal, we're all wishing her a speedy recovery and are looking forward to her return to the tour.
"We all love you Nadine and can't wait to have you back."
Swift's post ended with a link to the Instagram profile of Nadine Olmo. The profile's bio referenced the Movement Artist Bloc LA as well as Swift's Reputation tour.
The profile featured a black-and-white picture of the woman and Swift dancing on stage together which was posted on June 3.
The picture of the pair gathered comments from well-wishers after Swift's announcement about the accident.
One user wrote: "Get well soon Nadine!" while another wrote: "Sending you so much love and positive vibes to swiftly heal up!"
Swift recently brought the Reputation tour to Manchester's Etihad Stadium.
During her performance the Shake It Off singer praised the city's "incredible resilience" following a terror attack at Manchester Arena at the end of an Ariana Grande concert in May 2017.