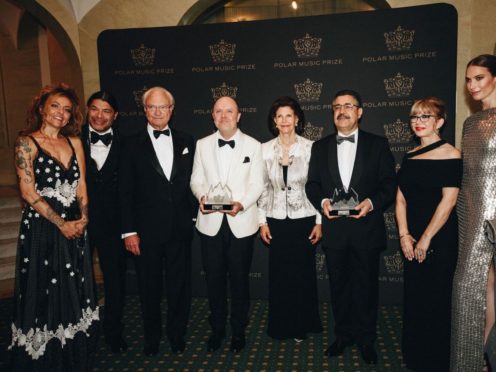 Metallica drummer Lars Ulrich has described being awarded this year's Polar Music Prize alongside the founder of the Afghanistan National Institute of Music as an honour.
Ulrich, 54, and the US metal band's bassist Robert Trujillo were presented with what has been referred to as the "Nobel Prize for music" by King Carl XVI Gustaf of Sweden at a ceremony in Stockholm.
The prize is awarded annually to a classical and popular artist as a recognition of excellence in the world of music.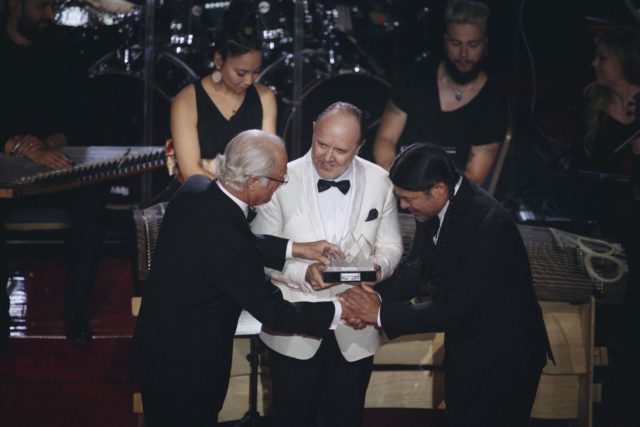 In his acceptance speech, Ulrich paid tribute to fellow winner and founder of the Afghanistan National Institute of Music Dr Ahmad Sarmast.
He said: "I would like to say what an honour and a privilege it is to share this award with Dr Ahmad Sarmast, who through his tireless and selfless endeavours is showing the world how connecting people through music can be both a transformative and a healing experience.
"Who would have thought, when Metallica started this musical journey 37 years ago, that one day we would be standing in front of both musical royalty and actual royalty, accepting one of the most prestigious prizes that can be bestowed upon musicians."
Ulrich formed Metallica along with singer and guitarist James Hetfield in Los Angeles, California, in 1981. The group was seen as one of the pioneers of thrash metal. They have gone on to sell over 125 million records worldwide.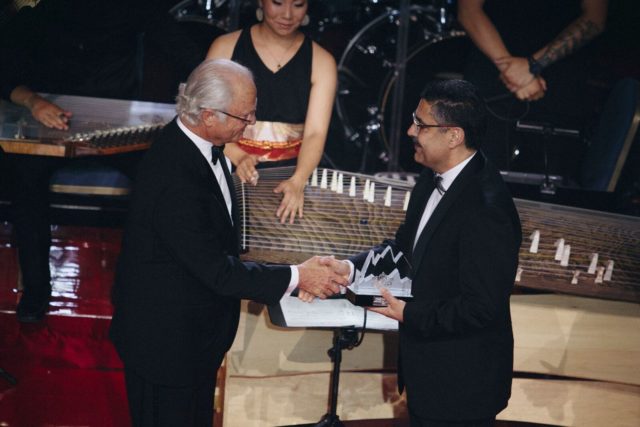 Ian Paice and Roger Glover, from the British rock band Deep Purple, helped honour Metallica at the ceremony by reading a citation before they were given their award.
Bassist Glover, 72, said: "In the early 80s, we were riding high, doing a big festival in England. I heard this band backstage, they were on stage.
I thought 'umm, who is this?' Metallica. I'd heard the name, didn't know anything about them.
"I went on the side of the stage to have a look and thought, yes, there's something happening here."
The winners of the Polar Music Prize each receive a cash prize of 1 million Swedish kronor (£90,000).
Previous winners include Sir Paul McCartney, Bob Dylan, Dizzy Gillespie and Led Zeppelin.