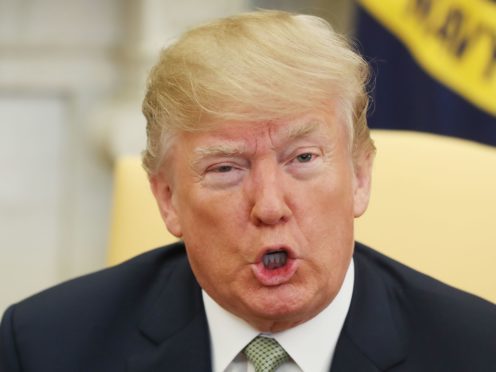 Damian Marley has said the US presidency has become "entertainment" under Donald Trump.
The reggae star and son of legendary musician Bob Marley admitted he paid more attention to politics in his native Jamaica but revealed his thoughts on the American president.
He told the Press Association: "There are a lot of historical events taking place now, that is very interesting. At the same time it's very new to everyone to see the presidency an entertainment rather than something to be taken seriously."
He added that "very, very serious topics almost seem childish" on Mr Trump's watch.
Marley, 39, was two when his father died but has gone on to enjoy a successful career in music of his own, winning four Grammys.
He is about to embark on a UK tour which will see him perform in Manchester, Leeds, Birmingham and Brixton in south London.
His latest album, Stony Hill, won the Grammy for best reggae album but his interests go further than his own genre and he revealed his respect for Pultizer Prize-winning rapper Kendrick Lamar.
He said: "He is quite good, I like of course some of the messages he portrays in terms of he speaks a little bit more than just frivolous things, I am always a fan of that. I appreciate that he will be a leader of a new school of hip-hop."
But Marley was less complimentary in his assessment of the rapper Kanye West, whose controversial statements – including his outburst about slavery being a choice – frequently lead to headlines.
When asked if he was a fan of the Chicago-born hip-hop star, he said: "Some of his sounds in the past, I was a fan. But he's not someone I put importance on in terms of following up on what he says."
Marley – who says he will be supporting Argentina at the World Cup because he is a fan of Lionel Messi – also spoke about recent pop songs inspired by the Caribbean, with Drake and Rihanna among those to achieve chart success with reggae-infused tracks.
Marley said: "It's a great compliment, it shows the power of our music."
But he added that some musicians inspired by Jamaican music fail to pay it the proper respect, saying: "Sometimes it comes across as you are almost stealing the culture without giving the proper credit."
For tickets for Marley's UK tour, visit Livenation.co.uk