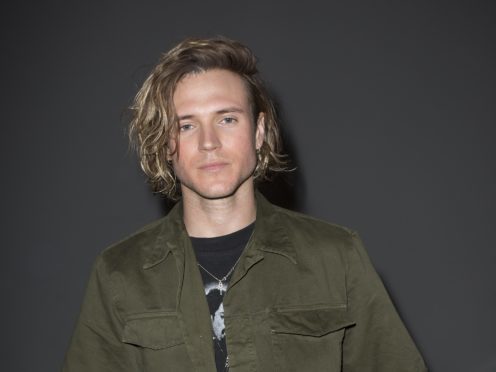 A fox cub was rescued from a well-known water fountain in west London by the RSPCA after being spotted by McFly's bass player Dougie Poynter, the charity has revealed.
Poynter, 30, was passing by the "Bulbous Betty" fountain in Richmond Terrace Gardens when he noticed the trapped animal.
The young fox had become stranded at the feet of a statute of Greek goddess Aphrodite on the island in the middle of the fountain.
Poynter called the RSPCA after realising the animal was unable to jump over the three-foot surrounding walls to escape.
Animal collection officer Lisa Miller, who recused the fox, praised Poynter for alerting the RSPCA about the situation.
Miller said: "Dougie did absolutely the right thing by calling us for help, and he waited by the fountain to keep an eye on the fox until I arrived which was really kind.
"There's really only way to rescue an animal from the middle of a water fountain!
"So I rolled up my trouser legs and climbed into the fountain and waded through all the pondweed.
"Young foxes can be curious and this one had clearly just got himself into a bit of a fix.
"He's lucky Dougie was there to call us for help, so I'd like to say a big thanks to him for caring for animals so much – and also for the dry trousers and socks he kindly gave me after my pond-wading!"
Morgan in turn praised Miller for her work in helping the animal back to safety.
He said: "The RSPCA were very responsive, professional and not afraid to jump in a swampy fountain to rescue an animal in danger."
The fountain's statue of the Greek goddess of love was made by sculptor Allan Howes. Its nickname Bulbous Betty reportedly originates from a series of critical letters that a local newspaper received when the statue was installed.