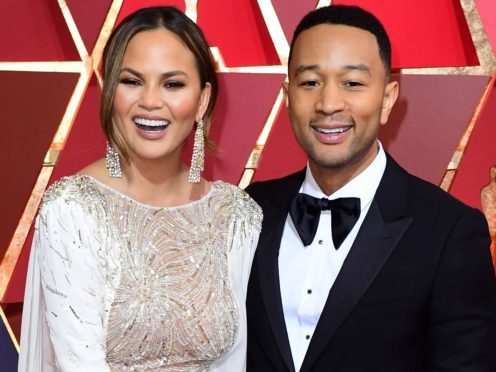 Chrissy Teigen posted an adorable picture of her daughter Luna – while at the same time having a joke at her husband John Legend's expense.
The TV presenter and model posted an image to Instagram of Luna, two, smiling for the camera while sitting on a chair in the garden clutching a cuddly toy.
Teigen, 32, captioned the image: "Luna and daddy."
Upon closer inspection, Luna was clutching a cuddly replica of Arthur Read, the star of cartoon Arthur.
Fans have long pointed out Legend's apparent resemblance to the bespectacled aardvark.
Instagram users reacted with hilarity to the post, with many responding with crying emojis.
Teigen also commented on the image, writing: "This is my childhood Arthur doll. My mom has kept it all this time. Maybe I've been attracted to Arthur my whole life and now I found my real life human one."
This is not the first time Teigen has poked fun at Legend.
Last year, when it was first said the All Of You singer, 39, resembled Arthur, Teigen used a meme to join in on the joke.
Alongside a picture of Arthur's clenched fist, which at the time was a popular meme to show people were unhappy with something, she wrote: "John when you tell him he looks like Arthur."
It was retweeted 215,117 times.
Last month, the couple, who married in 2013, welcomed their second child together, a son named Miles Theodore Stephens.