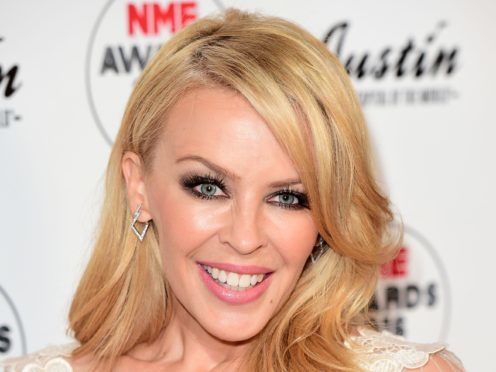 Kylie Minogue has admitted she feels different since turning 50.
The Australian pop star celebrated the milestone in May and in an interview with The Sun she discussed her career, private life and refused to rule out marriage.
Asked if reaching 50 made her feel any different, she told the newspaper: "I do, do. It's been looming.
"Yes, I'm more content. Some things have started to make sense. I mean, you accept it or you don't. And I think the best way to accept it is with open arms.
"I say yes or no much quicker than I used to, which is probably good for everyone else as well."
In the interview, Minogue discussed her current relationship with Paul Solomons, GQ magazine's creative director, and spoke about the prospect of marriage.
Earlier this year she made headlines after saying marriage was not for her after splitting from fiance Joshua Sasse in 2017.
But she now appears less sure, replying "I don't know" when asked again about walking down the aisle.
Minogue is one of the most successful artists of her generation and has so far celebrated 34 UK top 10 singles and sold more than 80 million songs around the world.
She was diagnosed with breast cancer in 2005 and underwent surgery and chemotherapy to beat the disease.
Doctors gave her the all-clear in 2006.