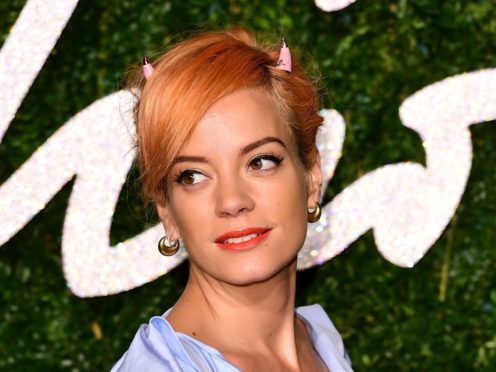 Lily Allen has revealed she penned up to 40 songs which did not make it onto her latest album.
No Shame, a 14-track album released earlier this month, featured collaborations with rapper Giggs and Afro-fusion singer Burna Boy.
The Trigger Bang singer had some time to spare aboard a Eurostar train on Saturday, which she dedicated to answering fans' questions.
She tweeted on Saturday: "Bored on the Eurostar. Q+A? you will be blocked for antagonizing."
When Twitter user @d_rog2 asked her how many songs did not make the cut, she replied: "30 – 40".
The musician later added that the songs had all been recorded as she writes and records at the same time.
As questions poured in, the mother-of-two added that children were the best thing to have ever happened to her.
Allen is mother to Ethel, six, and five-year-old Marnie, who she had with ex-husband Sam Cooper.
The 33-year-old also revealed that her book, titled My Thoughts Exactly, will be released on September 20.
It comes days after the star revealed she spends around five hours a day on Twitter.
She recently told Sunday Brunch presenter Tim Lovejoy: "It's definitely a love-hate relationship. I spend way too much time on there, like five hours a day or something?
"It's where I get most of my news from, it's where I converse with my fans, it's where I read about other artists."