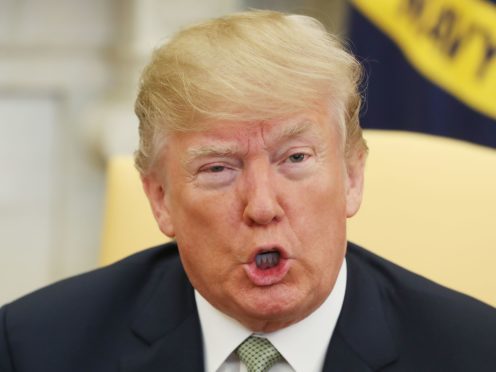 Celebrities gathered at the border between the United States and Mexico to protest against the separation of migrant children from their parents.
Stars including Amber Heard, Lena Dunham, Sia and Mira Sorvino travelled to the town of Tornillo in Texas on Sunday to call for an end to the controversial policy.
President Donald Trump has come under intense criticism for the family-separation situation, which stems from a zero-tolerance approach that criminally charges anyone caught crossing the border illegally.
On Wednesday, Mr Trump signed an executive order to keep families together but that did not stop the celebrities protesting.
Heard posted a picture of herself holding a placard reading: "Apartheid was legal. Holocaust was legal. Legality is a matter of power, not justice."
She captioned the image: "Law is meant to protect and defend justice, not destroy it."
Sorvino posted a selfie alongside Dunham, captioning the image: "TY so much @lenadunham for inviting me on this moving journey of bearing witness at the border.
"Tho they would not let us pass through, knowing that those children were there on the other side of the barbed wires, in a desert where the heat was easily over 100, made me want to fight even harder to #EndFamilySeparation."
While actress Dunham posted a group shot of protesters holding up signs calling for an end to family separation.
The 32-year-old wrote: "We came to Tornillo, Texas, to show our solidarity with the families who have been separated, the children who are alone, the parents who are grieving and the undocumented Americans who are losing more than I can fathom. Thank you, Tornillo, for showing us a warm border welcome and reminding us that together we rise."
On Friday, Mr Trump held a press conference with the families of Americans killed by illegal immigrants and claimed they were the real victims of the nation's immigration crisis.