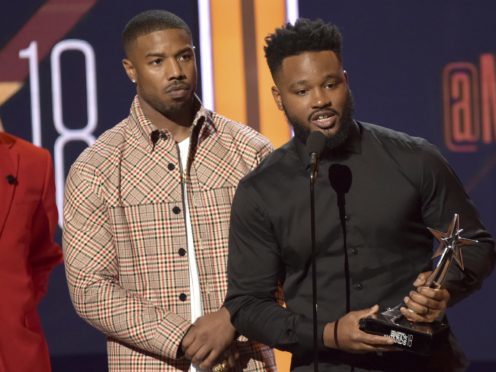 The director of Black Panther urged audiences to visit Africa as he accepted the the Best Movie Award at the BET Awards in Los Angeles.
The ceremony's host, Jamie Foxx, welcomed Ryan Coogler and star of the film Michael B Jordan on stage to accept the prize at the Microsoft Theater on Sunday.
After taking the microphone from Jordan, Coogler thanked audiences for making the film so popular.
He said: "The film is about our experience of being African Americans and trying to capture the experience of being African on this planet… with so many factors telling you it's something you should be ashamed of.
"It was about tapping into that voice that tells us to be proud of who we are and proud of where we came from."
Coogler then urged the audience to visit Africa, telling them his journey there "changed my life".
Black Panther saw off competition from Girls Trip, Detroit, Mudbound and A Wrinkle In Time to scoop the award.
The film has been an enormous critical and commercial success, becoming the highest grossing superhero movie of all time.
At the beginning of the show, Foxx paid tribute to Black Panther and invited Jordan onto the stage to recite one of its most poignant lines.
Jordan said: "Bury me in the oceans with my ancestors because they jumped from the ships because they knew that death was better than bondage."