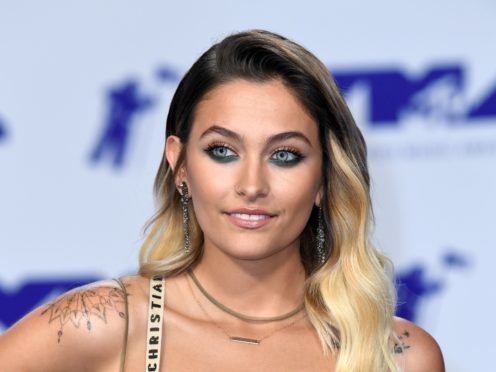 Paris Jackson has paid tribute to her father on the ninth anniversary of his death.
Michael Jackson, the "King Of Pop", died aged 50 on June 25 2009.
Alongside a picture of her father posted to Instagram, the 20-year-old model wrote: "Infinite."
Paris, one of Jackson's three children, was 11 when the star died following an overdose of the anaesthetic propofol.
On Monday, celebrities posted tributes to the Thriller singer to mark his death.
His sister, La Toya Jackson, penned a moving message to her late brother on Twitter.
Alongside a picture of the pair, she wrote: "We will always miss you! We will always love you!
"#MichaelJackson #KingofPop #Gonetoosoon #MJ #Music #songs #Dance #love #MondayMotivation."
Supermodel Naomi Campbell also took to Twitter and shared an image of herself and Jackson.
She captioned the image: "CANT BELIEVE ITS'S 9 YEARS I MISS YOU AND I LOVE YOU ALWAYS IN MY HEART !! #LONGLIVE #MICHEALJACKSON #KINGOFPOP R.I.P."
American civil rights activist Reverend Al Sharpton said he still misses Jackson.
He wrote: "My friend and brother, #MichaelJackson died today 9 years ago. I still miss him. I did the eulogy at his burial and talked about his commitment to social justice. This photo is when he spoke at a NAN Saturday Action Rally at our House of Justice in 2002 in Harlem."