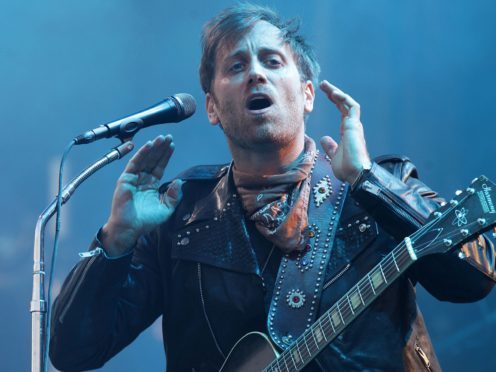 US rock band The Black Keys have paid tribute to their former touring bassist Richard Swift who has died at the age of 41.
Swift was a record producer, songwriter and multi-instrumentalist who collaborated with artists including The Pretenders and Sharon Van Etten during his career.
He was also played keyboards in American indie rock band The Shins from 2011 to 2016.
A representative for Swift said he died on Tuesday morning in Tacoma in the US state of Washington, according to a report from the Associated Press.
In a post on the band's official Instagram profile, The Black Keys' Dan Auerbach and Patrick Cairney shared a black and white photo of Swift.
Alongside the photo they wrote: "He was the funniest person we ever met, one of the most talented musicians we have ever worked with and we feel so honoured to have known him. RIP Richard".
Auerbach also posted a tribute to Swift on his own Twitter profile. The pair also played together in the garage rock band The Arcs.
Next to a picture of himself and Swift standing next to each other, Auerbach wrote: "Today the world lost one of the most talented musicians I know.
"He's now with his Mom and Sister. I will miss you my friend."
Death Cab For Cutie's Dave Depper thanked Smith for helping him secure work with American singer-songwriter Ray LaMontagne.
He said: "Richard Swift was the most talented person I've ever met. Some impossible amalgamation of Harry Nilsson, Paul McCartney, and Levon Helm.
"Beyond soulful on any instrument he picked up, and a writer of hilarious, heartbreaking, funky, psychedelic songs."
A GoFundMe account for Swift set up in June said he was in hospital with a serious medical condition.
A link to the page had been shared on both The Shins and The Black Keys' Instagram profiles.
The page had continued to receive donations following the reports of Smith's death.