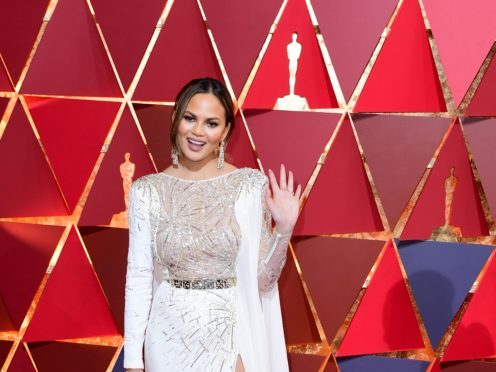 Chrissy Teigen shared a cute family video of her husband John Legend and the couple's two children.
The TV presenter and model filmed Legend attempting to wind their tiny newborn son Miles Theodore while their two-year-old daughter, Luna, climbed on top of him.
Legend said, "good burp" as he patted the baby's back. Teigen was heard laughing off camera as Luna climbed on her father's shoulders.
Teigen captioned the video, shared on Instagram with her 18.5 million followers, "Bahahahahaha".
Teigen, 32, and Legend, 39, married in 2013 and conceived both of their children through IVF.
She recently defended a fan who asked about the process.
After sharing a picture of Miles Theodore, who was born in May, an Instagram user commented: "I know IVF was used for Luna was it used for baby brother also?"
Teigen replied: "Yep, he was just on ice a smidge longer. Science and the human body are beautiful."
Several fans criticised the person who asked the question, but Teigen stepped in and said: "I wasn't offended by it – people are just curious and I think hearing success stories gives people hope. I'm all for talking about IVF."