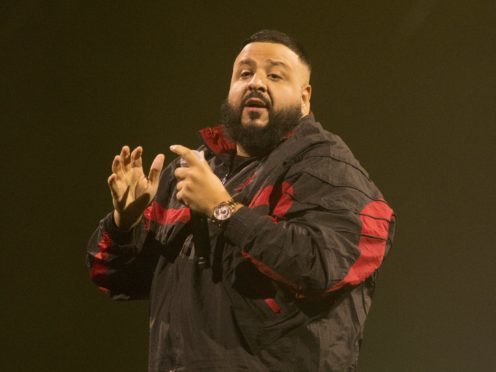 DJ Khaled has pulled out of his headline slot on the final night of Wireless Festival due to "travel issues".
The American record producer was scheduled to take to the Main Stage at the Finsbury Park festival on Sunday at 8.50pm, but organisers have now promised something "special" in his absence.
A tweet from the festival's official Twitter account said: "Due to travel issues DJ Khaled will not be performing but we are working on something special that won't disappoint…"
Fans had aired their concerns over DJ Khaled's appearance at the festival before Wireless confirmed his absence, after they spotted him seemingly still on holiday in posts on his Instagram account.
The music star, 42, had shared videos and pictures of himself in Mexico, hours before his headline slot was due to take place.
Early on Sunday morning, he posted a picture of the pool area at night, along with the caption: "Still in the pool !!!!!!!! Swipe to left for more vibes."
Before the announcement from Wireless, one fan tweeted: "Maybe I'm slow and missed something. DJ Khaled is doing 'man ah cool… man ahh just ease u know' in a pool that doesn't look anywhere like Finsbury Park.
"Ain't he meant to be at Wireless today?"
Another tweeted: "Pls DJ Khaled and his friends better be on a jet to wireless rn.. Why was my man in a swimming pool not doing soundcheck? Kfkgkfkfbaga."
Others have speculated that Canadian rapper Drake may fill DJ Khaled's space at the festival.
"Dj Khaled not at Wireless today is the most obvious indication that Drake is gonna step in. What a madness that will be," one fan tweeted.
Another wrote: "LOL Wireless are hilarious. No DJ Khaled. I really hope Drake shows up for you guys."
DJ Khaled's headline slot at the London festival was thought to be the chart-topping artist's only UK performance this year.
He was on Sunday's line-up along with the likes of rappers Giggs and Rick Ross, and hip hop duo Rae Sremmurd.
Earlier this week, rapper J Hus was dropped from Wireless Festival due to "unforeseen circumstances".
The 22-year-old was charged with knife possession last month and is due to appear at Snaresbrook Crown Court on July 20.
American rapper Cardi B also pulled out of appearing at Wireless earlier this year when she revealed her pregnancy.