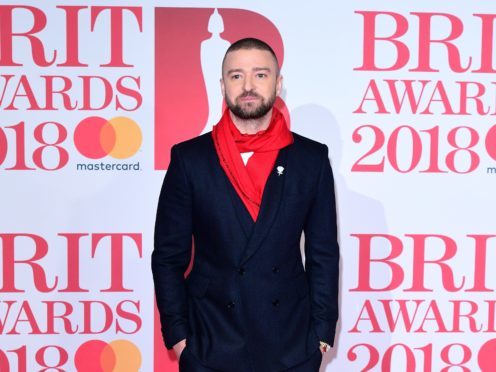 US singer Justin Timberlake came out in support of the England football team ahead of their World Cup semi-final by leading a chant of "it's coming home" at his concert at the O2 Arena in London on Monday.
Timberlake, 37, was playing the first of two headline sets at the venue this week when he paused to give his backing to the team as they prepare to face Croatia.
In a reference to the chorus of the David Baddiel and Frank Skinner song Three Lions, Timberlake called out: "It's…coming…home!" prompting screams and applause from thousands of his fans.
Timberlake continued: "Somebody told me the first time I came here that I became an honorary Brit so – it's…coming…home!"
The Cry Me A River singer then humoured the audience with an impression of impassioned England fans cheering on the players.
With an attempt at an English accent, he cried: "Go on then Kane, go on! Go on then Maguire come on!"
Following laughter from the audience, Timberlake said: "Ok sorry, I thought I was out there for a second!
"No seriously, we love you, we love being here. On behalf of the Tennessee kids, you always show us so much love. Thank you for having us out tonight."
Timberlake will play the second of his dates at the O2 on Wednesday night – at the same time as England's big match. His set scheduled to start at 21.00pm, one hour after the game kicks off.
After the O2 shared footage of Timberlake's football chant on social media, fans asked whether the venue would be showing the match ahead of the singer's performance.
In response, a post from the venue's official Twitter profile read: "Please keep you eye on our facebook and twitter, we hope to have an announcement later today…"
Three Lions is currently on course to reach number one this week on the UK singles chart. An update on Monday showed it had climbed 23 places to reach the top spot.
Its nearest rival George Ezra, whose song Shotgun has occupied the number one spot for the past fortnight, has called on music fans to get Baddiel and Skinner's sporting collaboration with The Lightning Seeds back to the top of the charts.
The football single originally reached number one in 1996 and repeated the trick in 1998.